I became insane with long intervals of horrible sanity.
Edgar Allen Poe
The trouble with fighting for human freedom is that one spends most of one's time defending scoundrels. For it is against scoundrels that oppressive laws are first aimed, and oppression must be stopped at the beginning if it is to be stopped at all.
- H. L. Mencken
Many people would sooner die than think; In fact, they do so
-Bertrand Russell
What I have been telling you, from alpha to omega, what is the one great thing the sigil taught me — that everything in life is miraculous. For the sigil taught me that it rests within the power of each of us to awaken at will from a dragging nightmare of life made up of unimportant tasks and tedious useless little habits, to see life as it really is, and to rejoice in its exquisite wonderfulness. If the sigil were proved to be the top of a tomato-can, it would not alter that big fact, nor my fixed faith. No Harrowby, the common names we call things by do not matter — except to show how very dull we are ...
-James Branch Cabell
January 12, 2013 - 2:20 p.m.
Meg-a-Kat
I got very little sleep last night but feel pretty good. I probably won't get much sleep tonight either. That isn't good. Maybe I'll try napping later. Still now I feel up to writing.
Last night I had a double-header. First was Meg's post-birthday celebration at the Camaje Bistro in Greenwich Village. I left quite a bit later than I wanted. That's been happening too often. I wanted to leave a little after five instead I started getting dressed at 5:14. Guess what I still got there right on time. It was a small gathering of Megs friends from three of her worlds, work, running, and music. Guess which one I'm in. Let's see if I can remember names. I don't get credit for Elisa and Jon as they are my friends too. I get full credit for Marcy even if that isn't how she spells her name as I never saw it written. There was Anne and then there was one other runner, Sarah! Am I right Meg. Do I win everything? The work friends were in a separate group and didn't eat with us and I can't think of any of their names. Sorry work friends. You are not immortalized in Wise Madness.
Meg does an excellent job of mixing and matching friends. She's the opposite of Mary Richards, her parties always work. We even got to talk about digestive problems! Meg said she's read about it the next day here and I didn't want to disappoint the birthday girl. OK I can never resist talking about talking about digestive problems. Hey I have Crohn's disease, bowel movements are a big part of my life.
What else? Marcy is one of my Bayside homies! We got to talk about that. I discovered that I never told Elisa and Jon that I was on Jeopardy. I really need to get that tattooed on my forehead. "Ask me about being on Jeopardy!" If I did it in Chinese characters would it be cool?
the Menu was formatted oddly. When there was a list of things it would write one after the other and hyphens were not separators but inserted between adjective phrases. It made it hard to follow. Here are the sides are written.
Pommes Frites, Garlic-Sauteed Kale, Smoked Mac 'n' Cheese, Garlic Mash,
Bacon Fat – Roasted Brussels Sprouts, Onion Rings, Cider – Braised
Cabbage & Apples
What immediately caught my eye? You know me too well. The Bacon Fat of course. Too bad it was modifying Brussel sprouts. How about Pomme Frites cooked in bacon fat? I bet that would be good. I have to try that some time. Did you ever see hyphens used like that? Are those hyphens? Dashes?
I had the Kobe beef burger and fries. They were good. for dessert Meg, Marcy, and I split a chocolate souffle that was great. It isn't an official birthday celebration without chocolate.
I thought we'd be there for two hours till eight. I had plans to see Kat Quinn at the Path Cafe at 10. That is why I brought my laptop. I figured I'd have plenty of time in between to write Wise Madness I was wrong. The party went on till I left at 9:40. I was the last man to leave. The women always had us outnumbered. I never complain about that.
I walked over to the Path Cafe. When I got there a man was singing but nobody was in the tables near the stage. Remembering my problems other times I was there are grabbed the table closest to the stage so nobody could sit in front of me talking loudly. I didn't see Kat and was a little concerned I had the date or time wrong. I asked the waitress and she said Kat was playing and sitting at the bar. I'm so blind that I didn't see even though I was looking for her. I went over to talk to her before the show. She's so badass. I won't say why but she is. She told me so.
Guess what I took pics. Not many came out but here's what I got.
Kat is rapidly becoming a favorite performer of mine and you know what that means, analysis. I decided that her genre is Intellipop. Yes that's a portmanteau word made of intelligent and pop. I thought of content pop and smart pop but thought the portmanteau was the most euphonic. If you don't listen closely it sounds like pop but if you pay attention you realize she actually has something to say. She sounds poppier when Caitlin sings with her and a bit more Ani solo. I know that's an odd mix but it's true. I think part of what goes on is that she looks like she should be singing pop. She has a resemblance to a young Linda Ronstadt.
That got me thinking of why Linda wasn't intellipop. I always had a crush on her but felt her music lacked substance. I was surprised when I heard her interviewed and heard how intelligent she was. Not just intelligent but she was someone that challenged accepted notions. Why didn't her music do that;? Maybe because what she did connected to people. Just not so much to me.
You might be surprised that I look for a genre to put a musician in, that it's putting the artist in a box. But it isn't. That's not the way to think about it. Think of genres are not boxes to hold things in. They are landmarks to help you navigate. Think of them as points spread across space. To say that Kat is Intellipop is to say that many of her songs are near the Intellipop point. Songs can be near two genres just as a book can be both science fiction and a mystery. Two songs can both be in the same genre but on opposite sides of the marker and so sound totally different. So don't worry Dan Bern, I'm not putting you in a box, not even a big box.
Why don't you judge Kat for yourself. For the second day in a row I'll include a video I didn't make. This one is interesting, it's actually an ad for a songwriting app. When you see her contact list make sure to notice Caitlin! That's Caitlin Mahoney her partner in music and a singer/songwriter herself. I went to see her recently. Kat brought that up. People are keeping tabs on me. I can't be paranoid about this as I make that so easy to do by blogging. So instead I'll be flattered that she noticed.
Kat connects to me. She passes the musical test of my friends; her music is as interesting as she is. I'm going to have to make sure she gets to know my musical crowd. It's a good crowd to know.
Back to Meg for a minute. Now I wish I remembered the term she used to describe herself. Meg tell me in a comment. It's a concept that I describe myself with too except I use the graph theory term, a node. if you were to draw a graph of the acoustic music world with each person a small circle and lines connecting the dots of people connected in real life I'd have lots of line coming out of my circle. People can be connected through me and I make sure that happens. I delight in getting A together with B when I think they need to be together.
I always get amused when people introduce me and then struggle to find a way to explain my place in the acoustic music community. Carter dubbed me the Maitre d'folk and I liked that. When you walk into the Northeast Folkiverse I show you to your table, show you where to hang your coat, give recommendations from the menu, and do what I can to make your stay a pleasant one. It's a family style restaurant so I attempt to seat you with compatible people.
Today is Saturday so it started with Elrond making pancakes and bacon. That's a good start. Later I helped Elrond connect his palantir to the palantir network. I love when I get to be the geek-in-law. I had to ask Paul how to set things up initially but now I know what I'm doing. The new network has the same name and password as the old one but there is some difference. Elrond kept his settings the same and it wouldn't connect. Everything looked right but it wouldn't work. I deleted the old network and reconnected to the new one from scratch and it worked. I feel so good when I figure that kind of thing out. It's more satisfying to do something you don't know you can do than something that's a sure thing.
Tonight I'm off to hear more music. Chris and I are seeing GrooveLily. I wish I could clone myself. Bobtown, Mucca Pazza, Ariana Gillis, Diana Jones, and Aoife O'Donovan are all playing tonight.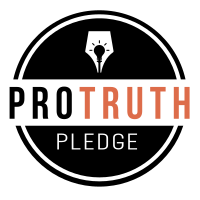 I signed the Pro-Truth Pledge:
please hold me accountable.







Video Didn't Kill the Blogging Star - May 18, 2018
Blue Jays Feel Mjollner - May 16, 2018
We're Right and You're Evil - May 15, 2018
Us and Them - May 14, 2018
Pesky Kat - May 13, 2018



creative commons
This work is licensed under a Creative Commons Attribution-Noncommercial-Share Alike 3.0 License.
Horvendile January 12, 2013




Follow on Feedly