I became insane with long intervals of horrible sanity.
Edgar Allen Poe
The trouble with fighting for human freedom is that one spends most of one's time defending scoundrels. For it is against scoundrels that oppressive laws are first aimed, and oppression must be stopped at the beginning if it is to be stopped at all.
- H. L. Mencken
Many people would sooner die than think; In fact, they do so
-Bertrand Russell
What I have been telling you, from alpha to omega, what is the one great thing the sigil taught me — that everything in life is miraculous. For the sigil taught me that it rests within the power of each of us to awaken at will from a dragging nightmare of life made up of unimportant tasks and tedious useless little habits, to see life as it really is, and to rejoice in its exquisite wonderfulness. If the sigil were proved to be the top of a tomato-can, it would not alter that big fact, nor my fixed faith. No Harrowby, the common names we call things by do not matter — except to show how very dull we are ...
-James Branch Cabell
November 30, 2012 - 3:29 p.m.
Kat Quinn Swings Like A Pendulum Do
I am super busy this weekend so I am going to try and write this between classes today. As a blessing there is nobody else in the office. I wish it were like this every day.
My busy weekend started yesterday so I better get down to writing. So you know how I was all depressed and anxious. Now I'm just anxious. That is a big improvement. I'm used to anxious, depression is harder on me. I started feeling better soon after I wrote. Why? Something simple, a conversation with Honor aka mini-Hagrid. It wasn't a deep delving into my soul. We didn't talk about my issues at all. It was just a fun, intelligent discussion that went here and there. We played mental pinball. We were funny. We were insightful. Honor is adorable. I'm almost tolerable. Stop giving me that look. The self deprecation is for humor. Fine be that way. I'm adorable too. Hey two people whose taste I trust actually said that, Carey and Katrina.
Then I went on the computer and made plans with not one, not two, but three friends! Actually I made two plans with one friend, and one of the plans was with two friends. But there were three separate plans and three different friends. Follow me? I'm not sure I do. But remember I'm adorable and cute in a spiny anteater sort of way so I can get away with being incoherent.
Last night I arranged to have dinner with Brian then to go to the open mic at the Christopher Street Coffee House. Tonight Fred is going to pick me up and drive me to see the Kennedys in New Jersey. Brian is going to be there too. On Tuesday I'm having lunch with Steve. He's a friend from college that I haven't seen since we graduated. We have talked online and emailed.
Since yesterday afternoon I've added two more friends to the mix as I'm going to merch for Pete and Maura tonight.
Then last night I got busy. I met Brian at Penn Station and we took the 1 to Christopher Street. We grabbed pizza then went to the open mic. Christopher Street is always home territory for me. I know I'll have lots of friends there. Carolann Solebello is the emcee. Tim, Scott, and Honor performed. Sharon and Katherine were in the audience. I'm missing friends aren't I? Well if you are my friend you know I'm an idiot and will forgive me because I'm adorable. I'm going too far with that aren't I? Well I tried to tell you that I was almost tolerable. It's your own fault for insisting I show more self-esteem.
Brian was joined by his friend Stephanie. It turns out that Stephanie knows Scott. It is a very small world.
At some point when I was talking to Honor it struck me that I like her music for exactly the same reasons I like her. Her music is an extension of her social personality. It has always struck me that Mark Allen Berube is exactly the same way. It isn't always true though and it isn't even always true for my favorite musicians and friends. It isn't true of Amy Speace and I love both her and her music. I decided to start making note of musicians whose music I like for the same reason that I like them and those who I like for different reasons. Honor and Sharon I like for the same reasons. Scott clearly for different reasons. I can't figure it out for Carolann. It's a mixture. Some songs are pure Carolann and others come from someplace I don't see socially.
Around 9:20 Brian and Stephanie had to leave and that was perfect timing because so did I. Last night was a doubleheader. I headed over to the Sidewalk Café in the East Village. I used the Google Maps App on my phone to time the trip. It said I should leave at 9:28. That's when I left the church. When I got to the M8 Bus stop the bus was a block away. I caught it by less than a minute.
I went to the Sidewalk to catch two acts on the same bill, Kat Quinn and Pendulum Swings.
Kat I only knew socially. I met her when she came with Kathy to see Pesky J. Nixon do John Platt's On Your Radar. Then I met her again at the Huntington Folk Festival this summer. I didn't even know she was a musician till we had dinner together at Huntington. It's always scary for me to see someone I like as a person perform for the first time. What If I didn't like her? What would I say? Even if she was mediocre it would be difficult.
Damn, I didn't finish. I'll have to come back and finish this off after class.
When I got to the Sidewalk Ace was playing. I had never seen him before but he organized the evening's music. He's different. He croons. His vocals remind me of the music I'd hear on TV as a kid, Andy Williams and Perry Como. But the accompaniment was totally out there. It often sounded like the rhythm section was from another song. It was something that Charles Ives might have come up with. How did that work? I'm not sure. I'd certainly listen again. He's musically ambitious and not afraid to create his own aesthetic.
I looked around the room when I arrived and didn't see anyone I knew. At first I sat up front but it was too close to the speaker and too loud. That's unusual for me. I moved to a table in the center of the room. After sat down I saw there were coats on chairs on the other side of the table. I figured I'd stay there and hope that the owners of the coats wouldn't mind. They didn't, they belonged to Kat and her backup singer and friend Caitlin. I wasn't sure if Kat would recognize me but she did immediately, must be the adorable thing. So I had an added bonus. Not just music but socializing. They are a ton of fun to talk to.
Of course that made the tension worse when it was her set. I had just sat and talked with her. I would have to talk to her after her set too. If I didn't like her I'd have to carefully craft what I said so as to not show that but still not give undeserved praise.
All that anxiety was wasted. She was great. Once she and Caitlin sang in counterpoint she totally won me over. Damn I forgot to propose to her. That was my plan after hearing the counterpoint. Tell you what Kat consider it an open proposal. Get back to me when you want. When I proposed to Carla Ulbrich after the first time I saw her she told me she'd have to ask her fiance. She didn't. I had to ask Joe myself when I met him. They are married now so you know how that went.
Ace is a whistler. During another of Kat's songs I thought it would be perfect if he accompanied her. I did remember to tell her that after the set. See I remember the important things. I also invited her to play Budgiedome.
It took Pendulum swings a long time to set up so I got to go to the bathroom and have a nice talk to with Kat an Caitlin. See there really is a bright side of things.
The reason it took so long to set up is that they are Jason Trachtenburg's 13 piece band. They spilled over from the stage to fill most of the front half of the room. Oh and the 13 did not include Jason who sang. If the name Trachtenburg seems familiar it is from the Trachtenburg Family Slideshow Players which he was part of along with his daughter Rachel and wife Tina. Jason played the guitar, keyboard, and vocals. Rachel played the drums and vocals. Tina played the slide projector. I was a latecomer to the band. Rachel was all of 10 when I first saw them. She was 8, maybe 6 when they started. Now as an old lady of 18, 19 next month, she has her own band, Supercute. See I'm not the only one that isn't afraid of self praise. I'm just adorable, Rachel, Julia, and Olivia aren't just cute they get to say they are Supercute.
I'm friends with 3 generations of the family. If you are my Facebook friend you have probably seen Jason's father Milton commenting on my posts. He gave the best summary of the family's outlook, "When life hands us lemons we juggle them." They don't affect Dada they are dada. They are also as friendly as you can get. Years ago Tina who I had only spoken to a few times invited me to join then when they went to the Edinburgh Fringe Festival. Kat had an early day today so couldn't stay but Tina and Rachel came in so I still knew people though I didn't sit with them.
Now for Pendulum swings: the lyrics are pure Jason. He epitomizes liking his music for the same reason I like him. His singing always has a comic quality to it. But the music, is serious jazz. The best description is that they are the love child of Mucca Pazza and the Slideshow players. Yes that does mean that you have to see them Carey, and we have to figure out a way to get them on the same bill. I'll get the Trachtenburgs to see Mucca Pazza next tiem they are in New York. Carey you get Susie and Justin and everyone else in the band to see Pendulum Swings if they come to Chicago.
I'd like to write more but I have too much to do. I have to go shopping for the fixings of my famous choco-Lavinator to bring to Court House Concert aka Gene and Isabel's on Sunday. The Sea The Sea and Seth Morgan are performing. There is still space available. Follow the link and let them know you want to go.
Then I'm heading into Brooklyn where Fred is going to pick me up and drive to Jersey to see The Kennedys. I'd like to squeeze in some playing on Turntable.fm with Carey too. So now I'm really going. Can you believe this is the same guy that was so depressed last entry? Oh wait I didn't really go. Now I mean it.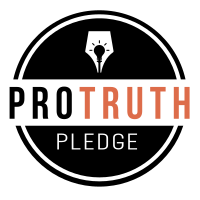 I signed the Pro-Truth Pledge:
please hold me accountable.







The Shot in the Arm I Needed - November 29, 2017
[Insert Clever Title] - November 28, 2017
I AM Not Throwing Away My Shot - November 27, 2017
Home from the Holidays - November 26, 2017
The Horvendile Awakens - November 25, 2017



creative commons
This work is licensed under a Creative Commons Attribution-Noncommercial-Share Alike 3.0 License.
Horvendile November 30, 2012




Follow on Feedly