I became insane with long intervals of horrible sanity.
Edgar Allen Poe
The trouble with fighting for human freedom is that one spends most of one's time defending scoundrels. For it is against scoundrels that oppressive laws are first aimed, and oppression must be stopped at the beginning if it is to be stopped at all.
- H. L. Mencken
Many people would sooner die than think; In fact, they do so
-Bertrand Russell
What I have been telling you, from alpha to omega, what is the one great thing the sigil taught me — that everything in life is miraculous. For the sigil taught me that it rests within the power of each of us to awaken at will from a dragging nightmare of life made up of unimportant tasks and tedious useless little habits, to see life as it really is, and to rejoice in its exquisite wonderfulness. If the sigil were proved to be the top of a tomato-can, it would not alter that big fact, nor my fixed faith. No Harrowby, the common names we call things by do not matter — except to show how very dull we are ...
-James Branch Cabell
February 05, 2013 - 1:25 p.m.
As Good as Gold
As usual I wasted far too much time till I started writing this. I didn't do my grading either. Maybe I can finish this fast. Yeah right.
So what did I do last night? I went out, right? I can swear I did. Oh right now I remember, I didn't even have to look at my calendar. Is it sad that I'm proud of myself for remember the memorable thing I did 16 hours ago?
The first stop yesterday was therapy. Therapy starts with my always pleasant if short conversation with Whitney, the receptionist. Yes I remember her name. I told her I consider it part of the treatment. It is so much nicer dealing with a person not a nameless being in human form defined purely by function. Her smile when she sees me always makes me feel good.
I didn't have my usual clear agenda of what to talk about during therapy. It was that kind of week, unfocused. It is so much like writing Wise Madness sometimes it's planned out and structured and sometimes I ramble.
Yesterday's Wise Madness was structured and used a literary devise and I was rewarded with a higher than usual readership, 70 hits. If you missed it you probably want to read it, An Open Letter to Ethan in Defense of New York.
After the shrink I had about two hours to kill. That wasn't enough time to go to the movies like I wanted to. Instead I ate. First I had dessert, a dark chocolate and peanut butter crêpe at Vive la Crêpe. I did not have a good experience. Here is how I reviewed it on Google.

Food Good Decor Good Service Poor to fair
A dark chocolate crepe is $8. I ordered one with dark chocolate and peanut butter and was told it was $10. Charging $2 for a little peanut butter seemed outrageous. He showed me that if you start with a pb crepe and add chocolate it was $10. He then started with a dark chocolate crepe and added pb and it came to $9. Good thing i objected. When I got it i couldn't taste or see any pb and asked if there was any on it. He became surly and said he couldn't believe I couldn't taste it. No explanation of why it was invisible. He then added a huge amount but to only one corner. They serve it folded in a triangular cardboard sleeve. I had trouble figuring out how to eat it as did the people around me. I used a fork to dig it out. There are plenty of places I can get better crepes for less money served by nicer people nearby.
Then I went to dinner at The Famous Roio's Pizza. I gave that a much better review.

Food Excellent Decor Good Service Excellent
Before Manhattan was overwhelmed with pizzarias claiming to be the original Ray's there was Famous Ray's at 6th ave and 11th st. I was introduced to it in the mid 70s. It was the best pizza I ever had and it still holds that distinction. For reasons I could never understand it closed. Now it is back under the same ownership but called Roio's. It might not be quite as divine but it is still way better than anywhere else. If you can only have one slice of pizza in your life this is where to get it.

I took a photo of the place and told the people working there that I just posted a great review.

I then made my way to the Duplex at Sheridan Square to so the wonderful Julie Gold. She does shows there every two months? Why don't I go to every one or at least several a year? They are a bit pricy. This is Julie's home base. I've known Julie for 20 years. I met her through Christine Lavin. At most venues if I talk to people I've known her far longer and better than they have. Not at the Duplex. Everyone at my table went to camp with her! They've know her since they were kids together.
I knew only one other person there, Suzzy Roche. I was going to go over and talk to her but then the rest of the people at my table showed up and I was trapped. I couldn't get in or out. I don't think Suzzy actually knows me and that' was something I wanted to correct. I've known her for 25 years. I've seen her perform countless times, but have had very few real conversations with. Considering how I usually am and how many friends we have in common that's just bizarre. So Suzzy next time you see me, the funny looking guy with the pony tail who resembles a spiny anteater, run away if you don't want me coming over and talking to you.
I was planning what I was going to write about Julie when she read my mind and said it from the stage. It is surprising how often that happens. Once Carey and I used our mind control on Da Vinci's notebook and choreographed the entire show. You don't believe me? Ask her. She has a sweet honest face and doesn't look like a monotreme. You'll believer her. MS word doesn't know the word "monotreme?" How can anyone believe anything spell check says?
Julie told how she played Huntington on Saturday night. Any of my Gentle Readers at the show? I'd have loved to have been there. She wrote "From a Distance" so people think she's a goodie goodie. She then sang songs about dropping dead, drugs, stealing, and drinking. And yes that is very much a part of the real Julie. But here's the thing, and she didn't say this. She is one of the sweetest, and people I have ever known. She isn't a goodie goodie but she's genuinely good. I once said to Christine Lavin, "Julie isn't like us, she's nice." She can write and more importantly sing "From A Distance" and not be fake at all. She really believes it.
It got me thinking. Christine is nice and good too. Many of my friends are. Even I am. So what's the difference? We are most comfortable being smart alecks. I write sentimental things here all the time but I feel self conscious every time I do. Julie does it without a second thought. Of course I could be wrong. Maybe she can just pull off making it seem like she doesn't give it a second thought and she's really as mean and vicious as I am. Her most famous song is sentimental and she has others but the majority of her songs are smart alecky. Is that a word? She's funny and weird and if she weren't not only would I not love her as much she probably wouldn't have anything to do with me.
She didn't recognize me when she walked by though I thought I caught a hint of "I know him but who is he?" I figured it was because it was dark and I was not that close to her. But during the set she asked about the use of criteria and I jumped in and said, "Criteria is plural and criterion is singular." She talked about that then said, "Is that you Gordon? You look different." And I realized it was because I had my new hipster glasses on. It's making me reconsider my theory that glasses are essentially invisible.
Julie's guest was Andy Breckman the creator of Monk and a very funny singer/songwriter. He went to the same camp as Julie and all the people at my table and half the audience. This would be a good place to point out that even though the place was packed Julie seemed to know every single person in the audience and at some point named checked all of us.
I had seen Andy once before, almost 10 years ago at the late lamented Bottom Line on a funny Jewish bill with Eric Schwartz, Buskin & Batteau, and Modern Man. The man can make you laugh. You pretty much can't help yourself. Too bad he hardly ever performs.
After the show I'd have loved to hang out but I had to get home. I just stayed long enough to say hi to Julie for Deirdre Flint and Jesus in the Pizza. No I am not going to explain that.
When I got home I tried to fix the router. I got it working for a few hours but when I woke up it was kablooey again. I'm going out again tonight but I'm going to try and fix it between school and then.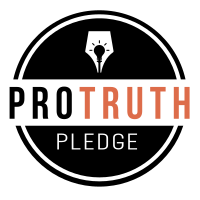 I signed the Pro-Truth Pledge:
please hold me accountable.







Video Didn't Kill the Blogging Star - May 18, 2018
Blue Jays Feel Mjollner - May 16, 2018
We're Right and You're Evil - May 15, 2018
Us and Them - May 14, 2018
Pesky Kat - May 13, 2018



creative commons
This work is licensed under a Creative Commons Attribution-Noncommercial-Share Alike 3.0 License.
Horvendile February 05, 2013




Follow on Feedly