I became insane with long intervals of horrible sanity.
Edgar Allen Poe
The trouble with fighting for human freedom is that one spends most of one's time defending scoundrels. For it is against scoundrels that oppressive laws are first aimed, and oppression must be stopped at the beginning if it is to be stopped at all.
- H. L. Mencken
Many people would sooner die than think; In fact, they do so
-Bertrand Russell
What I have been telling you, from alpha to omega, what is the one great thing the sigil taught me — that everything in life is miraculous. For the sigil taught me that it rests within the power of each of us to awaken at will from a dragging nightmare of life made up of unimportant tasks and tedious useless little habits, to see life as it really is, and to rejoice in its exquisite wonderfulness. If the sigil were proved to be the top of a tomato-can, it would not alter that big fact, nor my fixed faith. No Harrowby, the common names we call things by do not matter — except to show how very dull we are ...
-James Branch Cabell
December 16, 2012 - 2:01 p.m.
Just One More Just One Angel
I'm going to make myself get my day started and of course that means writing. This is one of the great voids in my self-knowledge. What's going on in my head? I love writing but find it difficult to start. It isn't a chore or an obligation but I feel writing every day is important, not compulsory, but good for my well being. I'm always pressed for time now and trying to keep things to the bare bones but not doing a very good job. I'll try again today.
I'm almost done with my grading. At least I got over the hump, deriving the quadratic equation. That one question took hours and hours to grade. It was the one question they knew would be on the test but they still for the most part got it wrong,
But you aren't interested in that. You want to know what I did last night. I went to see Just One Angel at the Leonard Nimoy Theater Symphony Space. You might recognize that as the title of Christine Lavin's Holiday Compilation CD. I wrote about the CD release and first concert ,Just Nine Angels. The cast this year was

Christine Lavin
Uncle Bonsai
The Accidentals
Erik Fransden
Julie Gold
David Ippolito
Sue Matsuki
David Rasche

The show started at 7:00. It was General Admission seating so I wanted to get there early. I planned on getting there at 6:00. Instead I didn't leave till around then. It's not a long trip, I think Google said 18 minutes so I wasn't that upset but I rushed. Then after I went one stop I realized that thanks to my rushing I had gotten on the downtown friend. I had to go uptown. I got off and had to go out of the subway, cross the street, and go back onto the uptown train.

So after all that I got to Symphony Space a bit after 6:30 and then had to figure out where to get my tickets. The show wasn't in the main auditorium but in what used to be the Thalia movie theater and is now the Leonard Nimoy theater, How cool is it that I was in a theater named for Mr. Spock?

I got my tickets and went to the entrance and found that the doors hadn't opened yet and there wasn't much of a line. I had no problem getting what felt like the perfect seat, second row center. More importantly I had time to socialize. This was an old school weekend. On Friday I saw Terre Roche who I first saw in 1988 and last night Christine Lavin who I discovered in 1989. In keeping with that I met people that I hadn't seen in years. Before I went in I ran into Elisa. I used to write about her quite often as she was always at Kelly Flint's Upstairs Sessions. Then someone asked if I were Gordon and I said yes. It was Scott. He is he founder of the idiot's delight digest. I've known him for ages. He's a Fruhead and I used to see him a Fruvous shows all the time. The last time I saw him was the last Uncle Bonsai show in the area, April 3, 2005 at Suny Purchase. How can that be? that was more than seven years ago. The only other time they've played New York since Carey introduced them to me was November 26, 2000. They talked about it from the stage and because I knew the approximate dates (I just looked up the actual dates in Wise Madness) Arni said, "You know more about my life than I do." Now I'm off track. I'm writing about pre concert socializing. I talked to Bob too. How long has it been since I've seen him? An entire week! Not since the First Acoustics Show with Meg Braun, Carolann Solebello, and Jean Rohe.

Of course I also talked to my friends that were in the show, Christine and Julie Gold. I almost forgot Honor; it had been nearly 5 hours since I had seen her.

The show was of course fantastic. With that lineup how could it not be? In light of the Newtown shooting Christine started with one serious song, Ervin Drake's I Believe. Chris then pointed out Ervin in the audience. He and his wife Edith were sitting just three seats away from me. I came in the other side of the row and hadn't seen them.

The music was special all night. There was so much talent on stage. It's getting late so I'm just going to write about the band I never get to write about, Uncle Bonsai. The centerpiece of the entry I want to write about songwriting is that you should only release a song if you can come up with a reason why people should want to hear your rendition of it. Why should they want to hear your song about how a woman broke your heart not one of the 60,000 other songs written ... this week, about it. That is never an issue for Uncle Bonsai, nobody else writes songs like Andrew and nobody else sounds like the band. They are total originals. Don't believe me? There's a song whose refrain is "The Baby's Head is a hexagon." Here's the real genius. That gets a laugh of course but much of the song is simply repeating that line. That would seem like it was boring but it's not because it is arranged in so many different way. It comes across as fresh each variant. They play with the harmony, they play with the voices. They show more creativity doing that than most bands show in an entire album. Uncle Bonsai can get me to laugh out loud. Not just me the entire audience. This isn't a grin, or a smile, but a full on laugh, a gaffaw. I hope it isn't another 7 years till I see them again. If I still had a car and my life wasn't in turmoil I'd be seeing them tonight at the Town Crier.

Near the end of the shows Chris pointed out the celebrities in the audience. There was Ervin of course but many other musicians including Honor, Barbara Barrie was there! Chris had been talking about her forever. Her song "The Moment Slipped Away" starts with her account of running into Barbara on the subway. The least celebrated celebrity was well, me. Chris often points me out at shows as the guy that was on Jeopardy. I made our running joke,. Chris says, "Gordon won $41,000 on Jeopardy, buy everyone a drink" and I say, "One drink everybody shares!" How I feel about all that is another complicated things. I worry that she's going to point me out. I worry that she won't point me out. When she calls my name I pretty much feel like Samwise Gamgee does when he spots the Oliphaunt in Ithilian; astonishment and terror, and lasting delight. There are more layers. There's guilt about enjoying it. It is vanity. I know it isn't important.

In front of me there was a funny guy dressed as Santa. How do I know he was funny? He having a lot of fun interacting with the performers and entertaining the rest of us too. After the show he asked if I were Gordon, he knew because Chris had pointed me out, and I said "yes." He then introduced himself. It was Tom! He and Nora were the first two volunteers I met at WfUV. I have not seen him in maybe 15 years. I often think about him and bring him up at the station. People think of me as the old timer and he was there before me. The first generation of volunteers. We had both changed enough that we would have never recognized each other if it weren't for Chris pointing me out. So perhaps it is important. We aren't waiting so long to see each other again. We did what people do now, we friended each other on Facebook. I was talking to him this morning. I like people re-entering my life.

After that talking to Tom I talked to Chris, and Andrew, Arni, and Patrice from Uncle Bonsai. I'm nuts enough to tell Patrice that I was going to report back to Carey that she wasn't evil. Why? Patrice replaced Ashley in the band. The first watcher to replace Giles WAS evil. when Wesley came the first thing that Buffy asked was, "is he evil?" I am happy to report that not only is Patrice not evil she is delightful. I caught up with David, talked a bit with David then headed home. Well actually I headed to dinner.

I have to put an end to this. It's 2 PM and I haven't had breakfast. I have to eat. I have to grade. I have to finish writing my final.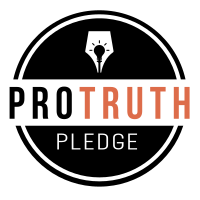 I signed the Pro-Truth Pledge:
please hold me accountable.







Winning Elections - December 14, 2017
Moore Couldn't Keep Up with the Jones - December 13, 2017
A Frank Discussion of Franken - December 12, 2017
Side by Side by Darlingside - December 11, 2017
Dave and Gillian, Not Gillian and Dave - December 08, 2017



creative commons
This work is licensed under a Creative Commons Attribution-Noncommercial-Share Alike 3.0 License.
Horvendile December 16, 2012




Follow on Feedly