I became insane with long intervals of horrible sanity.
Edgar Allen Poe
The trouble with fighting for human freedom is that one spends most of one's time defending scoundrels. For it is against scoundrels that oppressive laws are first aimed, and oppression must be stopped at the beginning if it is to be stopped at all.
- H. L. Mencken
Many people would sooner die than think; In fact, they do so
-Bertrand Russell
What I have been telling you, from alpha to omega, what is the one great thing the sigil taught me — that everything in life is miraculous. For the sigil taught me that it rests within the power of each of us to awaken at will from a dragging nightmare of life made up of unimportant tasks and tedious useless little habits, to see life as it really is, and to rejoice in its exquisite wonderfulness. If the sigil were proved to be the top of a tomato-can, it would not alter that big fact, nor my fixed faith. No Harrowby, the common names we call things by do not matter — except to show how very dull we are ...
-James Branch Cabell
January 13, 2013 - 10:55 p.m.
GrooveLily in the Groove
I was feeling inspired last night and couldn't wait to write this. Now I am running out of time. I better get started.
Last night I think I set a record for the most shows I wanted to go to at the same time. There was Bobtown out on the Island, Mucca Pazza in Brooklyn., Aoife O'Donovan at Rockwood, Ariana Gillis at the Living Room and Diana Jones at Kathryn's house concert in the Village. I went to none of these. Chris and I went to see GrooveLily at Coffee with Conscience in Westfield NJ. Chris picked me up early and we made great time getting there. I had time to stop at the bank and we still got to the diner we were meeting Paul at an hour before he got there. We ate technofries wihle we waited. That's seasoned curly fries with cheese. They were great. We had the main course when Paul got there. I got the French Dip because I wanted something that didn't' come with fries. it came with fries even though it didn't say that on the menu. Oh well. This was such a nice blast from the past sitting in a diner before a show with Fruheads that I've known from over a decade. We wanted to get to the venue early to get good seats. Doors were at 7:15, we were there at 6:45. There were already many cars in the lot. Unbeknownst to us there was a meet and greet for the students of a teacher that is a big fan of the band. We waited in another room upstairs and were not the first ones from there to get to the basement where the show was when they let us down. We got seats off to the side but up front. I'm not complaining. If I could see my view would have been fine and as I can't see because I don't have new glasses yet it really doesn't make much of a difference.
Coffee with Conscience is run by Arpie aka Ahrre. I am pretty sure that he is the first presenter I made friends with. His taste are similar to mine. He used to be a regular at SMAF. When I had a car I went out there regularly. I haven't been back since I had to rely on public transit. That's ridiculous since the train station is right there. The diner I eat at is a bit of a hike but not that bad and when I'm by myself I usually eat with Arpie and the musician as they are so often my friends. I missed him and it was great to be back there. It's back on my list of venues I'll go to.

I have known GrooveLily for something like 18 or 19 years. They were one of the first acts that I ever booked at the Budgiedome. They were at Falcon Ridge as Paul & Storm's backup band and I invited them to play. That played a big part in giving the Budgiedome a good reputation. They were unknown to most of the audience and made a great impression. That's where Paul and Chris saw them first. They have changed quite a bit over that time as you'd imagine. They have reinvented themselves as part rock band part theater troupe. They write and perform musicals. Since Valerie and Brendan moved to California they don't play in concert very often. It's been years since we've seen them. They did a good mix of material, songs from the musicals, songs, older songs from their concert days, and newer material they've been working on. They wrote for Disney. They did one song from an animated Tinkerbell musical, a drinking song for Irish fairies. It has Valerie's favorite line she ever wrote, "Gravity Schmavity." I love that she put a Yiddishism in the mouths of Irish Fairies. She comes from a rabbinical family and her mother is Irish so perhaps that makes sense.
In the second set Valerie came out by herself and did songs from her solo projects. She performs with a looper and other computer aids. You know how I feel about loopers, they are evil. I was prepared to hate it but as she's my friend and could read this I didn't want to say that here. I decided that if it sucked I wouldn't write about it. So you know one of my tricks. I won't rip people I like so I say nothing. So does that mean if I say nothing I hate something? Nope, and that's the beauty of it. As has been established many times I'm an idiot. I often forget to write about things I want to write about. Sometimes I just can't figure out anything intelligent to say. If I can't be insightful I say nothing too. I never lie and say I like something I don't like no matter how much I like the performer personally. So if I praise something I mean it. If I don't then I might not like it but I might so you can't make negative inferences. One thing, please don't say, "You didn't write about ___" That puts me on the spot. I don't like it on the spot.
Now back to Valerie. While I feared the worse I also know that Valerie has not only talent but loves to push the envelope. If someone can make a looper work it's her. She started playing. I could tell within a minute it worked! It didn't just work it was great. Not only that I could see why it worked. Most people when they loop lay down a harmony track, then another harmony track, then maybe an instrumental backing, then by the time the song actually starts you are bored to tears. Valerie spent maybe 30 seconds, probably less, setting down some simple rhythms. Then she launched into the melody accompanied by her violin. Then after a few verses looped the melody and started adding the harmonies and violin tracks making the sound progressively richer. the song built to a climax. My biggest complaint about looped tracks it that there is no development. Val's song was all about the development. The song went from A to B and carried the listener with it.
Other people say, "I have a looper how do I work in its bells and whistles. Val's attitude is clearly, "This is what I want to accomplish, how can I do it without a band, just a looper and computer?"
The second song was similar in style to the first and worked just as well. She didn't just get lucky, she figured out how to make real music with a looper.
Then she moved on to the third song. It is the opening number to a one woman musical about Ernest Shackleton. Does the name mean anything to you? I've written about him. He was an Antarctic explorer who wrote the greatest book on the subject, South. It is one of the greatest real life adventure stories. So how do you do a one WOMAN musical about Shackleton and his adventures with an all male crew? You use your imagination. It's about a composer who I imagine in the story writes an opera about Shackleton. The song she sang is the opener and the story hadn't reached the point. The song wasn't done with just the looper. There are prerecorded tracks because the character thinks in terms of symphonic arrangements. The song is pure genius, the best thing she's ever done. It's one of those things that leaves you in a different world than the one you were in before you experience it. It's epic, inspiring, yet totally not pretentious. Nothing that has the climax, "I don't suck" can be pretentious. I've heard it only once and it is one of my favorite songs. When she finished I shouted out, "You don't suck!" I had to invoke my high morals clause; I won't become engaged to any woman whose husband I know. Otherwise I'd have proposed then and there. Not only that but I actually told Val that after the show. Usually I keep my engagements to myself. You might know about them but my fiancees never do.
Later Brendan did a song that also used electronic assistance, the Justin Bieberizer. It raises the pitch of his voice. It was a typical teen pop hit about a young man falling in love with a beautiful barista. Well maybe not quite typical as the young man is a murderer who has a woman's body in his car's truck. What really set it apart is that it wasn't just a one joke song. Too often all the pleasure you get out this kind of thing is hearing the idea then afterward it just lies there. Brendan holds our interest. There is development, the story goes from A to B. And the tune is catchy. His dance moves have just the right amount of exaggeration to lampoon Bieber and his kind. When it was done I'd have proposed to him if I didn't know Val.
As an aside. Should I be worried. I have talked about Marrying Ethan, Brendan, and Paul Krugman. I've been eating my meals off of this:


I don't know what teams are in the NFL playoffs and don't care. Am I going to have to turn in my membership card in the male sex? Good thing I've been spending time with beautiful women. I know that's where libido still lives. .

Now back to Brendan. I couldn't help contrast his song with another I heard recently. It started off like it was going to be humorous, weird, and fun but then became totally pedestrian and boring. I don't know if the songwriter chickened out or was just not capable of maintaining the edge.

I didn't get may usable pics, a few of Brendan what were essentially the same, one of Valerie and sorry Gene, none of you. Gene was blocked by Brendan and a speaker. I didn't start to take photos till after he did the one solo number where he steps out from behind the drums. Have I mentioned that I'm an idiot?
After the show Paul had a long ride home and scurried off. We stopped to talk to the band. I wish I could have stayed and had a long conversation with them. My mind was effervescing. I was thinking several things at once. That is high praise for a concert. When musicians make me feel that way it's special. I tried to get as much of it down here as I could recreate. I should have written as soon as I got home instead of finishing it then next night like I am now. I considered asking them if they'd have time to get together for lunch or coffee because there was so much I wanted to say to them. This will have to suffice. I've been seeing them for 19 years and this was the best I've seen them. They nailed it.
I've had all new adventures today but I'll write about them tomorrow. Till then; Farewell wherever you may fare till your eyries receive you at your journey's end.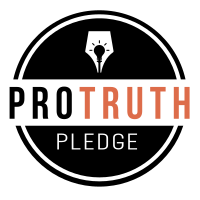 I signed the Pro-Truth Pledge:
please hold me accountable.







Enough - January 12, 2018
Found in Cyberspace - January 11, 2018
Microwave Detecting and Ranging - January 10, 2018
Return of the Jedi References - January 09, 2018
Not Heidi, But Close - January 08, 2018



creative commons
This work is licensed under a Creative Commons Attribution-Noncommercial-Share Alike 3.0 License.
Horvendile January 13, 2013




Follow on Feedly