I became insane with long intervals of horrible sanity.
Edgar Allen Poe
The trouble with fighting for human freedom is that one spends most of one's time defending scoundrels. For it is against scoundrels that oppressive laws are first aimed, and oppression must be stopped at the beginning if it is to be stopped at all.
- H. L. Mencken
Many people would sooner die than think; In fact, they do so
-Bertrand Russell
What I have been telling you, from alpha to omega, what is the one great thing the sigil taught me — that everything in life is miraculous. For the sigil taught me that it rests within the power of each of us to awaken at will from a dragging nightmare of life made up of unimportant tasks and tedious useless little habits, to see life as it really is, and to rejoice in its exquisite wonderfulness. If the sigil were proved to be the top of a tomato-can, it would not alter that big fact, nor my fixed faith. No Harrowby, the common names we call things by do not matter — except to show how very dull we are ...
-James Branch Cabell
February 17, 2012 - 9:58 a.m.
Welcome and Farewell to Pitchers and Catchers
I'm starting this only 15 minutes late. That's not too bad. My plan is to start writing by 9 and finish by 10. Some days I wake up with my left eye blurry, and that's my good eye. When that happens I have to wear glasses so I can see out of my right eye. I don't know what's going on with that. I tend to sleep on my side, it probably has to do with putting pressure on it or something. It always clears up but it can take an hour. Hey, some artificial tears helped a lot. Not totally but I can read without glasses now.
I have some great news from school, my computer is set up and working! When I got in it was plugged in and I could turn it on but not connect to the internet or the printers so I still couldn't really use it. I needed a homework handout that I prepared the last time I taught precalculus and couldn't print it. When the admin suggested a thumb drive and I said I didn't have one a student overheard and let me borrow his. So I transferred it over to another computer and printed it out and was able to give it to my class. That's worked out great. I feel so much better now that I have my own computer on my own desk and everything set up like I like. I have to hang out in my office today after school, I hope Carey is around so we can play on turntable on it.
I'm still having problems with a lot of the students. They don't know how to keep quiet and they can't keep their attention focused for the length of a class. It is like teaching elementary school students, not college. I love teaching but I find that so frustrating.
What I can't figure out is how to teach people to be math students. What that means is thinking along with the teacher, not just blindly copying down what the teacher says. The teacher is your guide but you have to take the intellectual steps yourself. You aren't carried on a sedan chair. No teacher ever told me that but I don't think most students know it. I do tell them. I emphasize that they have to know why I'm doing every step not just copy what's on the board but either they can't or they won't and I don't know which. I'm sure it would be easier if they got in the habit when they were much younger.
After class Chris my computer guy came by to fix my computer. He did! I love Chris. He isn't the bureaucracy, he gets things done. When my computer was all ready I told him I loved him. He said that was going too far. I said it as a "manly platonic love."
After my computer was taken care of I did something new. I walked the half mile to the Trader Joe's on Broadway and 72nd Street. I needed coffee for sure and as long as I was there I picked up some other things too. This was great. It's more convenient than the one near me even when I had a car. I just can't buy too much. I kept myself to one bag as I had to come home on the subway with it. I got peanut butter and those great rolls that come only partially bake and you have to finish in your oven, bananas, and a few other things. I never like the bananas anywhere else so now I'll never be out. My guess is that I'll be doing this at least once a week and spacing out my road trips to the local store to once every other week.
I spent the evening at home. I made blackened chicken and roasted potatoes for dinner. I used to eat Cajun a few times a week now I don't do it as often so I really appreciate it when I do. It makes me very happy. It's the reason I bought the rolls. I need the bread to counteract that hot seasoning.
Gary Carter aka The Kid died yesterday. He was the catcher on the 1986 World Champion New York Mets. He's a Hall of Famer. They acquired him in 1984 in a trade from the Montreal Expos. He was the player that I most wanted on the team. They needed a catcher, he was the best and he was available. He only had two great seasons for the Mets. He was never one of my favorite players. He never seemed natural to me. As a teammate pointed out after he dived for a ball when he got up he always managed to find the TV camera and smile right into it. But he was a Met and he played hard all the time and for a few years he was great and that makes him part of me. It wasn't a surprise. He had a brain tumor and has been ill for years. There was talk of him getting better but I was always doubtful based on what I originally read. It finally caught up to him. If you follow the link on his name you won't find a photo or a video. What you'll find is his stats. That's baseball, the one arena of life where the numbers can reveal the man.
He is the second Met hero to succumb to a brain tumor, the other was Tug McGraw. Tug was a relief pitcher on the 1969 World Championship team and the emotional leader of the 1973 National League champions. He was one of my favorite players. He was pure joy and no pretense. They are the only all-stars to play for a Mets champion that have died and they both died of brain tumors. People will start talking about Shea having toxic waste. It very well could have, it was in an industrial quagmire but I doubt very much it was anything but coincidence.
They were a pitcher and a catcher and pitchers and catchers come to spring camp today. Marc Black, folk singer and Met fan wrote a song for the real New York team and posted it today. Give it a listen and remember the Kid. Mets Song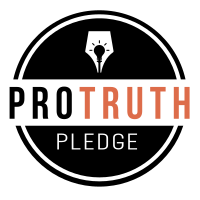 I signed the Pro-Truth Pledge:
please hold me accountable.







Video Didn't Kill the Blogging Star - May 18, 2018
Blue Jays Feel Mjollner - May 16, 2018
We're Right and You're Evil - May 15, 2018
Us and Them - May 14, 2018
Pesky Kat - May 13, 2018



creative commons
This work is licensed under a Creative Commons Attribution-Noncommercial-Share Alike 3.0 License.
Horvendile February 17, 2012




Follow on Feedly