I became insane with long intervals of horrible sanity.
Edgar Allen Poe
The trouble with fighting for human freedom is that one spends most of one's time defending scoundrels. For it is against scoundrels that oppressive laws are first aimed, and oppression must be stopped at the beginning if it is to be stopped at all.
- H. L. Mencken
Many people would sooner die than think; In fact, they do so
-Bertrand Russell
What I have been telling you, from alpha to omega, what is the one great thing the sigil taught me โ€" that everything in life is miraculous. For the sigil taught me that it rests within the power of each of us to awaken at will from a dragging nightmare of life made up of unimportant tasks and tedious useless little habits, to see life as it really is, and to rejoice in its exquisite wonderfulness. If the sigil were proved to be the top of a tomato-can, it would not alter that big fact, nor my fixed faith. No Harrowby, the common names we call things by do not matter โ€" except to show how very dull we are ...
-James Branch Cabell
October 11, 2012 - 3:13 p.m.
Gallantry
This hasn't been a good day so far. I've spent most of it in my cupboard under the stairs. I had wanted to go to school and write this there but now it is too late. I've wasted the day away.
On the bright side I'm looking at two temporary rooms to spend the second half of October. One is in Chinatown and the other in Kensington a couple of blocks from Chris and Seth's apartment.
Things are really getting to me. I tried spending last evening in the parlor watching TV but was told to keep the volume down which made it hard to hear. I gave up and went back to my room so I missed the Yankees comeback.
There is a woman staying here that I don't know but doesn't like me. When I moved back in here she saw me with my luggage and said with distaste, "You're moving back here?" Every time I go to the bathroom she comes by and knocks. Today she finally said what might be the problem; she asked me to turn the fan in the bathroom off when I was done. I always do. This time I was just running back into my room to get my razor. Why did I have to do that? Because she knocked when I was taking a shower and I ran out so she could use the bathroom. She didn't need to use the bathroom, she just wanted to hassle me. Ugh.
I know I'm disappointing many of My Gentle Readers. I'm not being my usual bouncy self. I'm complaining and not in my funny curmudgeony way. I'm verging on whining. But here's the thing. My life is not going well. I have things to complain about. I have things to whine about. I'm going to be honest. I'm disappointing myself too. I like to think that I can adjust to things, that I can adopt the gallant attitude towards life.

One must make the best of this world as a residence; keep it as far as possible a cheery and comfortable place; practice urbanity toward the other transient occupants; and not think to despondently nor too often of the grim Sheriff who arrives anon to dispossess you, no less than all the others, nor of any subsequent and unpredictable legal adjustments:

... the secret of Gallantry is to accept the pleasures of life leisurely, and its inconveniences with a shrug; as well as that among other requisites the gallant person will always consider the world with a smile of toleration, and his own doings with asile of honest amusement, and Heaven with a smile which is not distrustful, -- being thoroughly persuaded that God is kindlier than the genteel would regard as rational. In fine the gallant person is a well-balanced skeptic, who comprehends that he knows very little, and probably amounts to somewhat less, but has the grace to keep his temper.~~James Branch Cabell – "Beyond Life."

Right now that requires an effort on my part. I'm giving myself a pass when I am less than gallant.

On the other hand I won't give up trying. When I dwell on the bad things I end up feeling worse. Positive thinking doesn't make good things happen. That's sympathetic magic and in a word idiotic. What it does do is make me feel better. Knowing the difference between what goes on in your head and what's real is the basis of sanity.

I'm doing lots of self medicating. That means eating chocolate, reading Terry Pratchett and listening to music.

I'm in a take nothin' from nobody state of mind. I'm not going to automatically accommodate people. It's not a good time to get between me and what I want.

I think I've been a bit hard on Claudia Marshall lately. She does the WFUV Question of the Day. I set my alarm so I wake up in time to play on weekdays I'm not teaching. When I'm not happy with the question I've been more than ready to say something. If I'm getting up early to play I want to be entertained. I want a challenge. I don't want, "What is on your mind today?" So of course I said that what's on my mind is that I didn't like the question. This is me being me. I love the QotD so I'm not happy when it doesn't live up to my expectations especially when it was on hiatus for a week because of the pledge drive and I missed too other days because I was busy.

I have to go now and see an apartment. no time to write more.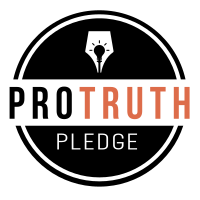 I signed the Pro-Truth Pledge:
please hold me accountable.







Video Didn't Kill the Blogging Star - May 18, 2018
Blue Jays Feel Mjollner - May 16, 2018
We're Right and You're Evil - May 15, 2018
Us and Them - May 14, 2018
Pesky Kat - May 13, 2018



creative commons
This work is licensed under a Creative Commons Attribution-Noncommercial-Share Alike 3.0 License.
Horvendile October 11, 2012




Follow on Feedly