I became insane with long intervals of horrible sanity.
Edgar Allen Poe
The trouble with fighting for human freedom is that one spends most of one's time defending scoundrels. For it is against scoundrels that oppressive laws are first aimed, and oppression must be stopped at the beginning if it is to be stopped at all.
- H. L. Mencken
Many people would sooner die than think; In fact, they do so
-Bertrand Russell
What I have been telling you, from alpha to omega, what is the one great thing the sigil taught me โ€" that everything in life is miraculous. For the sigil taught me that it rests within the power of each of us to awaken at will from a dragging nightmare of life made up of unimportant tasks and tedious useless little habits, to see life as it really is, and to rejoice in its exquisite wonderfulness. If the sigil were proved to be the top of a tomato-can, it would not alter that big fact, nor my fixed faith. No Harrowby, the common names we call things by do not matter โ€" except to show how very dull we are ...
-James Branch Cabell
August 03, 2012 - 12:12 p.m.
Talk About Heaven But It Ain't Got Nothing on Falcon Ridge
Is it just me or is writing about Falcon Ridge taking more time than the festival itself? I keep trying to fit more into each entry and failing. Let's see if I can combine the Budgiedome Saturday and all of Sunday. I know I can't but we'll try and humor me.
Here's The Budgiedome schedule from Saturday night:
Greg Klyma, Eric Lee (With Cheryl Prashker, Brie Sullivan, and Rod MacDonald), Pesky J. Nixon (With Efrat Shapira, Greg Klyma, Eric Lee, and Rowan Corbett), Honor Finnegan, ilyAIMY, The Sea The Sea, Mark Allen Berube, Connor Garvey, Cary Cooper, Aaron Nathans (with Phil Henry, Gary Moon, and Brad Yoder), Sweet Talk Radio, Brad Yoder
Eric Lee is a type of performer I always want to have at the Budgiedome, someone new to almost everyone in the audience. I can hear you saying, How is Eric new? He was in The Strangelings, he is in the Falcon Ridge House Band! People know Eric as an accompanist, someone in a band, not as a solo performer and singer/songwriter. He is a talent hiding in plain sight. I love hearing him let it all out when he plays the fiddle instead of keeping it restrained like you have to in a band. His playing is maniacal in the best sense of the word. Is there a good sense of maniacal let alone the best? How about otherworldly? I can explain it to H.P. Lovecraft fans. He plays the music of Erich Zann. Then he can turn it around, pick up a guitar, and sing a song! He's a double threat. Keep your ears open for him.
He was joined by friends Cheryl Prashker and Brie Sullivan. It's the first I heard Brie but Cheryl is of course an old friend of mine and the Budgiedome. When it was time for his last song something strange happened. Rod McDonald came up to me and asked how many more songs Eric had left. I told him that I thought it was one but that he'd have to ask Paul. He wanted to know if Eric could accompany him on a song. I thought it was something that he and Eric arranged beforehand and he just wanted to see if he got there in time to do it. He got up there and I realized that this was all news to Eric. Eric didn't mind at all but I did. We had a programmed scheduled out and Rod just forced his way into it. We had so many performers on the bill that I told everyone that if Dylan came by we couldn't squeeze him in. I know Bob Dylan and Rod McDonald is no Dylan. Good thing Eric handled it so graciously. I feel cheated out of an Eric song. People came up to me afterward and told me they thought it was rude of Rod to do that.
The rest of the evening went as planned, well almost.
This was only the second time that Pesky J. Nixon played the thre but they have already become a Budgiedome tradition. They even have something planned for next year. I think I should be afraid. I kept missing them on the official stages so I was extra happy to hear them. Of course I did see them twice the weekend before.
The Main Stage ran late which meant that we started late and then Greg was added to the lineup which put us quite a bit behind schedule. Pesky started doing an introduction to a song. It was a long introduction. A very long introduction. A Brian Gundersdorf, Da Vinci's Notebook length introduction. They had to play someplace else after the Budgiedome. Put that all together and they had to leave before they played the song. I think it's my fault. You might have noticed that I like to talk too and they picked that up from me.
The other casualty of things running late was that Honor lost her guitar player, Carolann Solebello. That meant she couldn't do her hit, Internet Junkie. Not that it hurt her set at all. She replaced it with an a capella song that blew everyone away. The girl got pipes.
We went from the cleverness and belle canto singing of Honor to the raucous rock and roll of ilyAIMY. You know how I love that. I like to think of the Budgiedome as the Fillmore Northeast. This was my first time seeing them with Rowan Corbett on percussion. He fits in with the band perfectly. I wish I could have talked to him more. He looks quiet and intellectual then turns into a wild man when he plays. I wish somebody got a video of him playing the bones. He was ready to take flight. He did leave the ground.
I've wanted The Sea The Sea to play the Budgiedome since they came up for the song circle last year. I never like singers because of the sound of their voices. Well almost never, they are the exception that proves the rule. I have never heard voices blend better than Chuck E. Costa's and Mira Stanley's. Their harmonies are heavenly. Of course if the songwriting wasn't there too I'd soon lose interest.
Mark's music has more to do with a place a little hotter, and brimstoney than heaven. He's evil … in the best sense of the word. One of his songs was divine, in a geeky sense., It was his brand new one that I made him play. It's about the Higgs Boson. You know the God particle. He's still evil even though he made me very happy by playing it.
I discovered Connor at NERFA. See why you have to go there? You too can discover cool Mainiacs. That's someone from Maine. Maine has a great music scene. So does Vermont. How come New Hampshire doesn't?
Cary came all the way from Dallas. We have a zillion friends in common but I had never met her or seen her perform solo till this year. I'm pretty sure she's a giant hobbit. That's a good thing.
Aaron was the last scheduled performer. He was so gracious about getting the less than prime time slot so late at night. After he was done I realized that I should have booked him with next to Honor. They both tickle the same funnybone in my head. Yes I have cake filled with peanut butter in my head. Why should that surprise you?
Who came up to me and asked if we could squeeze in Sweet Talk Radio? Was that you Neale? When it gets that late my brain doesn't work quite as well as normal. No it isn't the fault of the peanut butter. Whoever it was it was someone whose opinion I respect and they played to the benefit of everyone listening.
Old friend of the Budgiedome Brad Yoder closed out the evening and it was actually a few minutes before dawn.
Of course it was after dawn by the time I trudged to and back from the portapotty and I had to firm up my air mattress after that. Who needs sleep?
One more entry to go; the final day at Falcon Ridge and the ride home.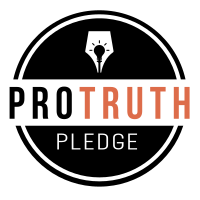 I signed the Pro-Truth Pledge:
please hold me accountable.







Video Didn't Kill the Blogging Star - May 18, 2018
Blue Jays Feel Mjollner - May 16, 2018
We're Right and You're Evil - May 15, 2018
Us and Them - May 14, 2018
Pesky Kat - May 13, 2018



creative commons
This work is licensed under a Creative Commons Attribution-Noncommercial-Share Alike 3.0 License.
Horvendile August 03, 2012




Follow on Feedly