I became insane with long intervals of horrible sanity.
Edgar Allen Poe
The trouble with fighting for human freedom is that one spends most of one's time defending scoundrels. For it is against scoundrels that oppressive laws are first aimed, and oppression must be stopped at the beginning if it is to be stopped at all.
- H. L. Mencken
Many people would sooner die than think; In fact, they do so
-Bertrand Russell
What I have been telling you, from alpha to omega, what is the one great thing the sigil taught me — that everything in life is miraculous. For the sigil taught me that it rests within the power of each of us to awaken at will from a dragging nightmare of life made up of unimportant tasks and tedious useless little habits, to see life as it really is, and to rejoice in its exquisite wonderfulness. If the sigil were proved to be the top of a tomato-can, it would not alter that big fact, nor my fixed faith. No Harrowby, the common names we call things by do not matter — except to show how very dull we are ...
-James Branch Cabell
January 05, 2013 - 3:21 p.m.
The Eyes Have It
Once again I'm putting off my religion/philosophy entry to get more personal. I think My Gentle Readers prefer the personal. At least I know that I'm the only source for information about me. You can get the other stuff from other people.
I didn't have plans yesterday but knew I wanted to get out of the house. I was having trouble doing so. The one thing I needed to do ASAP was get my eyes looked at. I was having my anxiety issues over it. There is also an economic issue. I don't have insurance. If I did I'd have rushed over to an ophthalmologist. My eyesight has deteriorated terribly in the last month. I went to the movies the Friday after Hurricane Sandy and did not have a problem. I tried to go to the movies last week and couldn't read the movie times so I didn't go in. Everything always looks blurry. I was pretty sure I had cataracts as I saw halos around street lights. I've been on steroids for much of my adult life and there is a family history so I was always pretty sure I'd get them at some point. I have been extra careful about UV for years. That's why you always see me in the big over glasses wrap around shades in the summer.
I was afraid that what is wrong with me was something that might not be correctable by glasses. That's why I wanted an ophthalmologist and wouldn't consider an optician.
My anxiety disorder kicked in and made it hard for me to get anything done about my eyes. I told the amazingly wonderful Carolann about it hoping she'd get me over the hump. She did by giving me a swift kick at the other end of my torso. More importantly she sent me a link to a optometrist a few blocks away that was reasonably priced. I walked write over there. With the ad on the website an examination was $40. When I told her what happened the doctor wanted to do a dilation exam. Those are usually $90 but she knew money was an issue and thought it so important I get it done she did it for $50. She's a mensch.
I hate going to dentists and barbers because I have to sit in a chair why they do things to my head. I have no problems with dentists and pain. I can handle pain. I don't think many others lump dentists and barbers together but I do. Now ophthalmologists and optometrists do the same sort of thing but I don't mind them. I always find it fascinating. The only bad part is the "Which is better 1 or 2?" That's often so hard to judge.
Here is what the optometrist found. The vision in my left eye went from 20-30 to 20-200. That's why I can't see. She can correct it to 20-25 which I can certainly live with. I do have the start of cataracts. They don't need surgery but she thinks I need to see an ophthalmologist to get a baseline for their development. Susan recommended one but as I said I don't have insurance. My next anxiety goal to get over is calling him anyway and seeing if I can work something out. I of course have to get glasses too. I'll do that this week. I am excited that I'll get to see again. Just writing this is a struggle.
Once again my friends come through. Thank you so much. One friend of mine complained that her friends disappeared when she was in need. Mine come out of the woodwork to help me. I have a lot of faults but great taste in people.
After the eye exam I could hardly see as my pupils were dilated but I didn't let that stop me from going out. I decided to have a retro night and do what I often did 20 years ago, wander the East Village. I didn't wander as much as I used to because the eyes made window shopping difficult. Food tastes just as good so I ate at places I used to frequent but don't anymore. I got a burger at Paul's. That's one of the 30,000 places that have a review saying, "Best Burger in New York." Theirs really are good. Why does grammar check not like "theirs?" It wants me to use "there's" which doesn't mean the same thing. After a lot of consideration and bouncing back and forth I had just a plane burger. I realized that is what I craved, a burger with ketchup. It was great and made perfectly, honest to god rare.
I didn't get fries because my next stop was down the block at Pomme Frites. It annoys me that they now charge $1.50 for the dipping sauce but I love it. I had my usual, peanut satay. They have changed it. It used to be much thicker. It was still great. The place is always crowded and has limited seating. People share the tables which have holes in them to hold the paper cone the fries come in. There were only two people at a table for six and I asked if I could join them. I was told, "no someone else is coming," one person came so three people sat around a table for sis and made me stand. I used one of the holes in the table without asking. Do they all smell so they couldn't sit next to each other and had to leave room? I felt like asking them that but I didn't. Instead when someone got up someplace else I sat there. I did give them a parting glare of death so they'd know they did wrong. They probably don't know or don't care.
I couldn't find a great dessert place so I went to the bagel cafe and bakery and had chocolate mousse. Not heavenly but it's chocolate mousse. It made me happy. I then headed home.
Taking the subway was a bit of an adventure; I had trouble reading the names of the stations. On the way there I took trains that displayed the station in the car. Not on the way home. Good thing I've learned the Brooklyn subways. Between hearing announcements at some stops and paying more attention to how many stops I passed than usual I was able to get off the right place. There is actually some fun to the challenge of getting around and not being able to see. I have always practiced being blind at home to see how well I can do it. Do you remember in the late sixties/early seventies, there was a string of private eye shows where the hero or friend of his was temporarily blinded and he had to have a fight with someone trying to kill him so he arranged to confront them in a warehouse where he could knock out all the lights and be at advantage because he knew how to get around without seeing? I remember it on Mannix and The Rockford Files. I am pretty sure it was done on a few others. It had to be on Longstreet as that was about a PI that was always blind. And I'm thinking there was a Spencer for Hier like that too.
Wow almost 1300 words in and I haven't gotten to what I am thinking of as the point of this entry. Whoops I misread I'm only 1,256 words in. Damn eyes.
When I approached home my troubles got worse. I had a Crohn's attack. I was thinking of getting off the prednisone because of what it did to my eyes. That isn't going to happen now. I did my new treatment for attacks. I took 20 mg of prednisone at once. The blockage cleared in less than an hour. The only affects it had on me was getting up in the middle of the night to empty my intestines, that always happens when the block breaks up and sleeping extra late. That also is what normally happens.
I felt great this morning and ate with an appetite.
Now to get to the point. Last night I found out I had cataracts and other eye problems. What I didn't do is the typical thing of feeling old. Maybe it's because I've always had health problems so it isn't a change with age. This is just something to go along with my Crohn's and allergies. It isn't how I feel. I feel the same now as I did as a kid. I have just as much energy. I can't think of anything that I used to do that I can't do now. I walk as far as ever. I have no trouble with climbing many flights of stairs. I'm on the third floor now and it's absolutely nothing. If I have to go to the first floor for something I don't think twice. I went to see Anaïs Mitchell at the Bowery Ballroom and made sure to get there early even though I had to stand the entire time. You'll never hear me say "I'm too old to do ____ " unless _____ is something that I've simply learned is wrong, like getting in stupid fights on the internet.
My view of myself body is pretty much what it's always been. I'm still a kid. Yes I'll sometimes let a kid give me his seat on the subway but I always wanted a seat on the subway but I figure I've earned it for all the times I've given up my seat. I still get up when I see a pregnant woman, someone with a cane, or someone elderly. I can still keep up with my young friends when it comes to just about anything. So don't tell me that I'm getting old when something like the eye problems come up. I'm not in denial. Like I said I knew I'd probably get cataracts eventually. But that isn't the same as being old. I just need a bit more maintenance. If I do that I can live the life I choose, fight and never lose, these are the days, oh yes these are the days.
Mary Hopkin - Those Were The Days (HQ) from Madlen Muzi on Vimeo.
Something else that hasn't changed. Mary Hopkin turns me on as much now as when I was a adolescent. The song still goes right to my heart.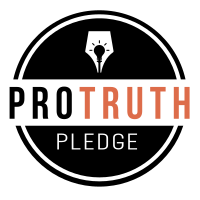 I signed the Pro-Truth Pledge:
please hold me accountable.







Shopping Cart of Shove - January 04, 2018
From Heartache to God - January 03, 2018
The New Year in the County of Kings - January 02, 2018
New Year's Eve with the Space Dog - January 01, 2018
Plenty of Good in a Bad Year - December 31, 2017



creative commons
This work is licensed under a Creative Commons Attribution-Noncommercial-Share Alike 3.0 License.
Horvendile January 05, 2013




Follow on Feedly