I became insane with long intervals of horrible sanity.
Edgar Allen Poe
The trouble with fighting for human freedom is that one spends most of one's time defending scoundrels. For it is against scoundrels that oppressive laws are first aimed, and oppression must be stopped at the beginning if it is to be stopped at all.
- H. L. Mencken
Many people would sooner die than think; In fact, they do so
-Bertrand Russell
What I have been telling you, from alpha to omega, what is the one great thing the sigil taught me — that everything in life is miraculous. For the sigil taught me that it rests within the power of each of us to awaken at will from a dragging nightmare of life made up of unimportant tasks and tedious useless little habits, to see life as it really is, and to rejoice in its exquisite wonderfulness. If the sigil were proved to be the top of a tomato-can, it would not alter that big fact, nor my fixed faith. No Harrowby, the common names we call things by do not matter — except to show how very dull we are ...
-James Branch Cabell
April 23, 2013 - 12:49 p.m.
A Comedy of Justice
The question for me every day when I wrote is how much to reveal of the darker inner workings of my mind. In a way the real problem is how much to reveal to myself. For the most part what I do is accentuate the positive though I can't eliminate the negative. This is not a false front. It is what goes on in my head. When I enthuse about something or someone I am being sincere and honest. I simply leave out that part of what makes the good so good is its contrast with the bad. These are my refuges. Look at the last quote at the top of the page. That's my lifeline. So that's the setup, keep it in mind as you read.
Part of the exquisite wonderfulness I was looking forward to was spending time with Emilie. Who is Emilie? She's international Diva, as in divine, Emilie Renard. You're just like my students you don't do your homework at all. I just wrote about her, What's Opera Emilie? Or you could have read about her in the NY Times, Greenhouse for French Baroque Opera. You could even see her picture there.


Emilie is the hot one in the black dress in the center


The reviewer showed his astuteness by agreeing with me that Ms. Renard was particularly outstanding.

None of that is why I love Emilie. She was studying violin, not singing when I met her. I love her because she talks like a Gordon friend. It's something in the cadence and inflections, not just the content. It shouts "be my friend" to my soul. Her singing voice, at least in French is just straight out sexy. I'd probably be afraid to talk to her if I had heard that first. Nah, I wouldn't. I have plenty of friends with sexy voices that I first saw on stage, just not in opera. I( just discovered something about myself. I really did think that before I thought it through.

So the point is that I was really looking forward to seeing her. The little voices in my head started whispering to me that things would not go as I hoped. Now those little voices are my anxiety but about this sort of thing they have a pretty good track record. I have twice on my birthday been left waiting for a friend that never arrived. Maybe I'm wrong but I think those sorts of things happen to me more often than to others.

I originally hoped to spend more time with her, remember I said I canceled my therapy to spend the afternoon with her on Monday. It ended up just being the late afternoon, from 4:00 and she had to pick up opera tickets at 6:30. I wasn't going to waste it and had her meet me at the center of the universe, Max Brenner's Chocolate. The shared loves we talk the most about are music (we met through Moxy Fruvous), dinosaurs, and chocolate. I got there a little early hoping she would do but that was not to be. She was delayed, and delayed, and well delayed. As you know, or would know if you did your homework and read Wise Madness every day, you know this will be on the final, I have not been in the best physical shape lately. Standing around waiting is not the best thing for me. I had a reservation and I asked if I could sit down at a table while I waited. The said no. So there I was with sore feet and sort knees and sore ankles waiting. They finally felt sorry for me and came over and asked if I wanted to sit down. I did. I showed the hostess the picture of Emilie in the Times and told her that that she should send her to my table when she comes in. I warned her that she wouldn't be in an evening gown.

Now here's a miracle. I'm also going blind, yes I am the lucky one, my three month old glasses aren't strong enough. Yet I somehow recognized Emilie as soon as she walked in and I was at the far end of the room. There's just something in the way she moves ... If I saw her more often I wouldn't be as surprised, we do recognize the way our friends move. Chris recognized me in a big winter jacket he had never seen with a hood on, from behind from the way I walked. Maybe I'm just better at that than I know and learn fast.

So here's the thing. I was pretty much miserable. I felt like the guy in Lil' Abner with the cloud over his head. I still feel that it isn't fair. My life to put it simply, sucks. I have been through the ringer and I'm still homeless and lost most of my assets and my health isn't good and I'm all aches and pains and I'm going blind. I keep sane by concentrating on the exquisite wonderfulness. Emilie was the dose I was looking forward to and she comes in at 5:30 and had to leave at six. God knows when I'll see hare again and as there is no god, nobody knows.

But the thing about exquisite wonderfulness is that it is real and the rest but a dragging nightmare. I pivoted from miserable to happy. A chocolate peanut butter crepe helped too.

I extended our time together by traveling up to Lincoln Center with her. I'm not sure if she would have made it on time without me. I do the Union Square to Lincoln Square commute routinely. I don't have to look at anything. I don't have to read anything, so with my usual aplomb we made it just on time. Once she had her ticket we got to spend a little more time in the gift shop before she went in to see Julius Caesar except that it was misspelled in Italian, Giulio Cesare. Spelling is why Italy has declined from the premiere European power since the Renaissance.

I had a great time with Emilie but as soon as I was alone was once again struck by the unfairness. My life is bad enough, do I need little random misfortunes to deny me the pleasure that distract me form the major ones? Of course there is no fairness in the universe. It's all pretty much random when it comes to human qualities. The universe chugs on with total disregard that there are lumps of it that are conscious. The universe acts like it doesn't know of human qualities and values for the simple reason that it doesn't. It doesn't "know" anything. It isn't conscious. When I told Carey about what happened she offered to beat the universe up. I suggested she beat up it's little brother too. Though I'm sure she gave them a proper thrashing it doesn't really help.

Next time Emilie is here we are going to the Opera together, if it is in season, and spending five hours in Max Brenner gorging on chocolate. I'll stick with that. Only people and chocolate can provide justice not the universe.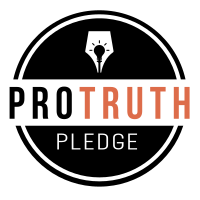 I signed the Pro-Truth Pledge:
please hold me accountable.







Video Didn't Kill the Blogging Star - May 18, 2018
Blue Jays Feel Mjollner - May 16, 2018
We're Right and You're Evil - May 15, 2018
Us and Them - May 14, 2018
Pesky Kat - May 13, 2018



creative commons
This work is licensed under a Creative Commons Attribution-Noncommercial-Share Alike 3.0 License.
Horvendile April 23, 2013




Follow on Feedly