I became insane with long intervals of horrible sanity.
Edgar Allen Poe
The trouble with fighting for human freedom is that one spends most of one's time defending scoundrels. For it is against scoundrels that oppressive laws are first aimed, and oppression must be stopped at the beginning if it is to be stopped at all.
- H. L. Mencken
Many people would sooner die than think; In fact, they do so
-Bertrand Russell
What I have been telling you, from alpha to omega, what is the one great thing the sigil taught me — that everything in life is miraculous. For the sigil taught me that it rests within the power of each of us to awaken at will from a dragging nightmare of life made up of unimportant tasks and tedious useless little habits, to see life as it really is, and to rejoice in its exquisite wonderfulness. If the sigil were proved to be the top of a tomato-can, it would not alter that big fact, nor my fixed faith. No Harrowby, the common names we call things by do not matter — except to show how very dull we are ...
-James Branch Cabell
December 28, 2012 - 11:34 a.m.
Dar You Out There
I'm going to try and be good and get this done earlier than I've been doing. I have something simple to write that I thought out last night so perhaps I can write this fast. Yeah right.
Last night I went to see Dar Williams at Bell House in her annual Brooklyn winter concert. Did I need to use her last name. When talking to my music friends I certainly don't have to. Dar is a Cher of folk music, she only needs one name. Can you even name another Dar anywhere? But all my friends aren't music people so I used both names. But do they care? OK enough blogging about blogging.
But one more thing about her name. It's short for Dorothy so if she grew up in most of the US she wouldn't be called Dar. Here, that is how you pronounce the first syllable of her name, Out of the Northeast its door. So she'd be Door Williams. That does not have the same ring to it. Well maybe it does, most doors come with a door bell, right? And it was at Bell house. It all comes together.
If I keep this up I'll never finish. I'm back to blogging about blogging.
I met Chris for dinner before the show. I got so involved talking to Arwen and Celebrian (the wife of Elrond. You don't know her because she died before the events of the Hobbit. You have to have read the LOTR appendices to know about her) that I left the Last Homely House West of the Mountains later than I had planned. I was supposed to meet Chris at 5:45 and Google Maps said I wouldn't get there till 5:46. Yes that minute bothered me. Of course as I was walking from the subway to the Draft Barn where we were meeting I heard my name called. It was Chris who was right behind me. I was wearing a jacket with a hood that he has never seen so he really couldn't see me. So how did he recognize me? My walk. He called it a shuffle but my college roommate said I shambled like a Neanderthal. He also called me a genius in the same paper he wrote for English comp so I let it slide.
God I haven't even gotten to dinner yet and I've written 402 words.
Chris asked me if I wanted organic Chinese food or pub grub for dinner. I said, "How long have you known me that you have to ask that?" I hope My Gentle Readers all know the answer. Thing is that though it was a pub they didn't serve what I think of as pub grub which is British Isles food, this place was Hungarian. That is not a bad thing. They had lots and lots of sausages and you know how I love sausages. I had the variety pack. I don't know what they were but they were all delicious. The fries were superb, they were flatter than usual and had a consistency similar to ribbon fries.
Chris was doing merch so we had to get to the venue early. I of course know all about that and never mind getting their early anyhow. As we got there Katryina Nields was getting out of their car (theNields were the openers) and then Nerissa was walking to the car when we walked in. We waited around a bit then Chris went to check in with Dar and the Nields while I waited in the bar. Just as I figured it was time he got to the Merch area he walked in from backstage with the merch. Yes I'm good.
As you can probably guess I ended up helping Chris with the merch. I'm there, there's merch, it's a tropism. There was no seating so we didn't have to worry about grabbing seats. I texted Fred to let him know I was at the merch and as I hit send I saw him. Yes my timing is very good. He hung out with us then he and I went in to stake out a good place to stand while Chris manned the merch table in case there was a pre show sale.
Am I too much of a pro at concert going? When we went in there were already plenty of people by the stage where we like standing or sitting I scanned the area and pointed stage Jian and said, "Let's go there, short people in front of us."
The show didn't start for another for 20 minutes or so but Fred and I had no trouble amusing ourselves. Then the Nields came on. Now those of you that know me well have probably been snickering since you read I was doing merch for the Nields. I'm sort of famous of not liking the Nields. This is based on lots of experience. The first time I saw them they opened well actually middled, for Moxy Früvous . They run in totally the same musical circles I do so I have seen them on bills with many of my favorites, Dar, The Kennedys, and others. They are Falcon Ridge fixtures. I once saw them nine times in a two year period without ever having them be the reason I was at the show. So when I say I don't like them it isn't from not giving them a chance. I quote their fans who describe their sound as a dissonant piercing wail. This comes up quite a bit as many of dearest friends love the Nields. People whose taste I respect. I tried very hard to like the Nields. I tried again last night. I failed. This is sad as I not only like my friends, but I also I like Katryna and Nerissa as people. We have many friends in common. But here's the thing. The Nields are not like "The Act." They took an artistic position, a strong one, out of the mainstream, and have stuck by it. Even though I don't like what I hear from them I can see how others would. Real art can inspire love or hate. I respect that. It's the people that try and avoid taking positions, that try to please everyone that I have low artistic opinions of. That and those that take pseudo intellectual pretentious positions like John Cage. So while I don't personally like the Nields I have no problems with helping them and in fact enjoy it. It helps that they are delightful people.
After their set I ran back to the merch area. There was no real reason to run. Hardly anyone came out. This is not a reflection on the Nields. It's that nobody wanted to lose their floor space. That's a problem with a standing show. I know I've left my spot and had problems when I got back. Once I left my jacket on the floor and when I came back somebody was standing on it and wouldn't move when I pointed out that I was on line two hours so I could get that spot. I actually got involved in a shoving match with her as she tried to make more space for herself. That was at a Great Big Sea show.
I'm 1221 words in and haven't gotten to Dar yet.
I got back to my spot and had no problems as Fred did a good job of being wide and taking up space for me. Chris joined us which was made easy as his friends were next to us. Fred did not have to beat up any young women trying to invade.
Now for Dar, cue dreamy looks. I've been a fan of her since Honesty Room. In the glory days of WfUV she was as closely identified with the station as anyone. She had me hooked the first time I heard "When I Was a Boy." While she's never been the act I've seen the most often or followed the most closely she's very much dead center of my taste. I might like others more but they are scattered around in different directions artistically. She is so clearly one of my people. When Carey and I divided the world into Usz and Thems we didn't need to say that Dar was an Us. That was understood. I still get that rush when she does "As Cool As I Am" and I join the audience loudly in proclaiming "I am the others!" the defining creed of Usz. I'm getting verklempt just writing about it.

Half the fun of Dar comes from the patter between songs. It isn't patter. They are monologues and as much art as anything. She manages to say important things while being utterly adorable. She gets away with things that with anyone else would come out too earnest. How? She is always aware of the danger of being too earnest and a stereotype.

She performed my favorite song from that first album, "The Babysitter." That was the song that made me lifelong devotee. What always got me was how perfectly she represented the viewpoint and voice of a child. She watches a movie that she doesn't quite understand. I have so many memories like that. I also love that the film is Fantastic Voyage something I never heard her acknowledge until last night though I've always known it and wondered how many of her young fans knew that. Did any of them watch the movie because of it? Did you know? Did you watch it because of Dar? Then there's the part where she's at the show and all she can think of is giving the babysitter her card. That is exactly how a kid thinks. And the entire song is how we remember childhood experiences as an adult. She now gets what the babysitter was getting out, which she didn't as a child. It's brilliant and natural and perfect.

I always say that Dar ruined a generation of women singer/songwriters but last night I decided that perhaps more than that she convinced people who should have never been songwriters that they could be. She made it look too easy. She can get away with things that other people couldn't. A typical Dar song is like "the Babysitter" talking about something very personal, expressing her feelings in a direct way. It's almost a therapy session. The thing is when almost anyone else tries to do that it comes out as trite or generic. What her imitators lack of course is genius. She's this adorable cute looking and cute sounding person. She doesn't fit our notions of what a genius looks and sounds like so other people think they can do the same thing. they can't.

After the show I once again ran out to do merch but now we had plenty of business. Sales were brisk. When the crowd thinned out and I was just about to do the same I got to talk to Dar for a bit. In the old days I did this quite a bit but never to the point that I'd call her my friend. I doubt she ever knew my name. She does now, from Facebook. I told you Facebook is a skinny mirror that gives affirmation. I told her about my favorite interaction with her. It was after she did Vin Scelsa's old Sirius show Live at Lunch from J&R Music World in the Financial District. I told her that she reminds me of my friend (Carey), "You are sweet and subversive" She responded, "that's the nicest compliment I got this month." I loved the measured response to make it honest and sincere.

OK how is this for perfection; "As Cool As I Am" just came on WFUV. When it gets to the line I'll have to interject it here. When I complain about how WFUV has changed, Dar is the archetype of what they have lost. She did get grandfathered in and still gets played but rarely the new material.
I am the others!
I can't remember the last time I heard "As Cool As I Am." Most importantly if Dar were starting her career now they would never play her unless she already got acclaim from other quarters. They would not be nurturing her career simply based on the fact that she's great and people need to hear her music.

After the show I took the subway back with Chris. His stop is only 0.4 miles from the Last Homely House and Google Maps said that with the timing of the trains and busses it was the fastest way back. I always love taking the train back with a friend after doing something. It's part of why I moved to Brooklyn, so I could do that more often. I think of doing things with Chris as things being normal. We have not been doing that enough. It was a big part of why I had a great time. It's the world being as it should be.

I've been writing his for an hour and a half and have written over 2000 words. I think it's time to put this to bed and have some breakfast. I might even have bacon and eggs.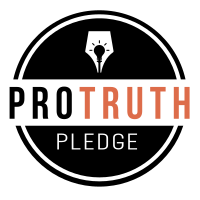 I signed the Pro-Truth Pledge:
please hold me accountable.







Raiders of the Lost Glasses - December 27, 2017
The 2017 Wise Madness Music Awards - December 26, 2017
Jets and Sharks Jews - December 25, 2017
Oh! Carol - December 22, 2017
Holidays and Me - December 21, 2017



creative commons
This work is licensed under a Creative Commons Attribution-Noncommercial-Share Alike 3.0 License.
Horvendile December 28, 2012




Follow on Feedly