I became insane with long intervals of horrible sanity.
Edgar Allen Poe
The trouble with fighting for human freedom is that one spends most of one's time defending scoundrels. For it is against scoundrels that oppressive laws are first aimed, and oppression must be stopped at the beginning if it is to be stopped at all.
- H. L. Mencken
Many people would sooner die than think; In fact, they do so
-Bertrand Russell
What I have been telling you, from alpha to omega, what is the one great thing the sigil taught me — that everything in life is miraculous. For the sigil taught me that it rests within the power of each of us to awaken at will from a dragging nightmare of life made up of unimportant tasks and tedious useless little habits, to see life as it really is, and to rejoice in its exquisite wonderfulness. If the sigil were proved to be the top of a tomato-can, it would not alter that big fact, nor my fixed faith. No Harrowby, the common names we call things by do not matter — except to show how very dull we are ...
-James Branch Cabell
December 14, 2012 - 5:01 p.m.
Death and Transfiguration
I don't have time to write multiple editions of Wise Madness so I'm going throw together diverse elements.
The thing on everyone's mind is the shooting in Newtown CT. I'm not going to rail against the NRA or for gun control,. Almost all of my Gentle Readers feel the same way I do; you are after all gentle. Shoring up the ranks does more harm than good. The people against gun control will be thinking, "I knew the antigun nuts would try and use it politically;" instead of thinking about what happened.
So instead I'll talk about how I responded to one of my favorite people in the world. She said if you support the NRA you should unfriend her on Facebook. What I responded was:

I love you and totally agree with you about the NRA but you're wrong about asking people to unfriend you. The people who support the NRA aren't the enemy they are the battlefield. Ostracizing people that disagree just hardens their opinions. It prevents discussion. It prevents things from being done. You do more good being their friend. Then they can see that someone intelligent, thoughtful who is not a nut can be for gun control. They'll see how other of their friends feel that way they might actually start thinking about the dangers of guns.
Responding in anger just can't be the way to get people to be less violent. Balkanizing the population can't be the way to bring people together. I'm a hippie to my bones and believe in peace love and understanding even for people who hold positions that are contrary to peace, love, and understanding. I know and deep down you know that they are as horrified by what happened as you are. We don't live in world of monsters. Ironically their views are colored because they often think we do live amidst the monsters and so need guns to protect ourselves. They aren't evil. They are scared and they are wrong.
OK enough on that. I had planned what I wanted to write before I heard about the shooting and I'm going to write about it.
I spent yesterday doing two of my favorite things, volunteering at WFUV and going to a house concert. Here I'm on firm ground. You can disagree with me all you like but I KNOW that I'm right; those are two of my favorite things.
I'm me so I'll start with my commute. I had to be at Fordham at 6 AM. It's easy to get there from Chelsea, the A train to the D. it took me a bit over an hour. It should have taken me a bit less than an hour according to Google Maps. The A was two minutes late and I think that made me miss the D train as there was supposed to be no wait for that. So horror of horrors I was six minutes late. Good thing everyone who came in was experienced and didn't have to be trained. Actually I don't think that was luck but planning on Sam's part. She is minister of volunteers at the station. She's even above me on the organization chart. Just don't tell me that. Oh and we didn't get a single call that first hour. I've never seen that happen before. It was not an auspicious start. There's been so much going on especially with Hurricane Sandy that there is a lot of competition for people's generosity. Things went a lot better after that first hour. Someone offered a challenge and the phones lit up. People like their money going a longer way when someone matches what they pledge.
I of course had a great time socializing with my friends, both old and new, all day. New people came in starting at 10 AM, the second shift. MIA was Jim my usual partner in crime. He had to work. He called to give me a hard time and see how things were going. That actually proved problematic as I had school work to do. I still hadn't finished grading the test I gave on Monday. I was kept busy most of the day and couldn't get as much grading done as I had planned. When Lori not LORi showed up in the afternoon I put her in charge and spent some time doing full time grading but it still went very slow. Some tests are like that. The students were creative in their mistakes and I had to keep thinking of how to grade them.
I usually stay until 6 PM but because of the house concert I had to leave early, by six minutes. I actually wanted to leave earlier but that's how it worked out. The concert was at Music on 4 in Uptown Manhattan. I just pretty much reversed my trip to the station. I took the D to the C. I got there about 15 minutes before doors.
I almost forgot I had an adventure! I was a crime victim! I was of course grading tests on the train. When I got off the train I had to put everything back neatly into my bag. I went over to a bench, opened my bag and put the tests in it. When I did that an inebriated homeless person bumped into me very hard and asked me if I had the time. My gut reaction, which he depended on was to get away from him. When I did I then did the natural thing, and checked to see if he took anything; it's the classic pickpocket ruse. I didn't think he'd be skilled enough to get my wallet but of course he could be faking the entire drunk thing, H didn't get my wallet but he did get my hat! As soon as I discovered it someone said, "he took your hat." Obviously the guy saw him do it and didn't say anything till I discovered it myself. I didn't waste time telling the witness that he was a schmuck and went back to get my hat. I spent good money and like it quite a bit. Part of me thought "well he is a homeless person and could use it" but hey I'm a homeless person too and he did have a hat on.
I went back on the platform and said to him forcibly, "Give me my hat!" He said, "I don't have your hat. Do you see your hat?" I said, "Yes it's in your bag! it was clearly visible; "Now give it to me." He argued a bit but I held my ground, was insistent and he felt intimidated enough to give it back. He then made excuses how he didn't know it was my hat that I dropped it. I told him that I'm getting the cops but I didn't. I wanted to get to the concert and I knew it would take some time to deal with the police.
I couldn't put the hat on though. It was wet and smelled. I have no idea what he got on it. It must have been something that was in his bag. I held it by the pig tail things and wet bareheaded to the show. I never go bareheaded when it's cold. I was not happy.
With all that I was as I said 15 minutes early. I wouldn't have minded at all but my head was cold and I was forced to talk to someone I didn't want to talk to. Good thing Dan was there too. Him I like talking to.
Ihor let us in right on time, he and Marishka (did I spell that right?) do such a professional job. I was able to grab the lone available seat in the front row stage right,. "The others were reserved.
I then asked Marishka if I could wash my hat and leave it to dry in the bathroom, of course she said yes. It didn't smell when I was done. I figured cleaning it immediately was the best thing to do.
The reserved seats to my right belonged to Richard & Viki. It's always great hanging out with them. Dan was joined by his wife Phyllis and they sat behind me. I was close by to all my friends at the show, or so I thought.
I'm 1400 words in and haven't even mentioned who played. It was Carvan of Thieves. I first saw them at John Platt's On Your Radar and nobody there has ever blown me away more. The world changed when I heard their music. It's Gypsy Swing with equal parts technical virtuosity and fun. They are brilliant musicians and totally insane. Fuzz wears a hat that looks like Chico Marx, which is perfect. Oh and his name is Fuzz. They do a kickass version of Bohemian Rhaposdy. They seem to have a lot of songs about the dead. Not the Grateful kind either. Their shows feel like Comedia del Arte. They are Trainwreck with Clowns but with talent. That was Carey an my busking act. They get my toes tapping and my mind racing. That is about as high a praise as I can give musicians. They have but one flaw, they don't play around here much. They are playing again tonight with another favorite band of mine Spuyten Duyil at the Outpost in the Burbs in Montclair NJ. I'd have gone if I didn't have special plans for tonight.
When the show was over I really planned on making a quick getaway. I thought I'd succeed as I the thing that usually slows e down is talking to the band and I don't know them that well. Then someone said hi. It was a beautiful blond with Valkyrie braids who I had noticed before and thought she looked familiar but couldn't place. I asked her, her name and she said Katherine, still didn't click. Then she mentioned NERFA and I felt like a fool. She's in Bobtown!,My favorite NERFA discovery! She let me off the hook by saying that she cut her hair but I know that isn't it. Once things clicked she fit right into my memory. I'm going to blame the fact that I was working on not very much sleep,, I was up at 4:30 AM and was on the go all day at FUV.
We started talking and it works out that she's one of those people that becomes an old friend the first time you have an extended conversation. We talked in the apartment then talked and walked on the subway together and then talked on the subway till she got off at Columbus Circle where I also got off to change trains. She even commented on how quick the ride felt since we were having so much fun talking. I didn't even begrudge the not being able to grade.
I got home and after grabbing something to drink got right down to work. It went as slow as molasses. I spent Well over an hour working on one question and I'm only halfway down with it. I finally gave up at 1 AM. That was liberating. I didn't have to have a sleepless night. I could just give the test back on Monday when I give the final.
Today I did review. I thought it went very well. I covered what they needed to cover and used humor to help them remember some things. I even gave them a lecture on the importance of communicating. It always kills me how they don't think about the reader, me when they do a test. You can't get by in the world with that attitude.
You also can't get by when you don't have your test written or the old test graded I'm going to work for a bit now before I leave for that special thing I said I had planned. Terre Roche is going to be caroling in Washington Square Park tonight. I haven't joined her doing that in ages! I asked her on Facebook if the would still be there. I thought she might cancel it because of the shooting. I'm glad she didn't, as I told her we need it more now. Caroling with her sisters and the Caroling Carolers is where I got over my inhibitions about signing along in public. I joined in and afterward apologized for singing offkey. Terre told me that it's always better when people join in. So now I do, just softly. I don't want to ruin anyone's time but I'm not inaudible either. I add to the group sound. If you find yourself near me just sing yourself and you won't hear me much at all.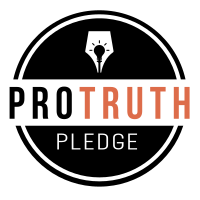 I signed the Pro-Truth Pledge:
please hold me accountable.







Winning Elections - December 14, 2017
Moore Couldn't Keep Up with the Jones - December 13, 2017
A Frank Discussion of Franken - December 12, 2017
Side by Side by Darlingside - December 11, 2017
Dave and Gillian, Not Gillian and Dave - December 08, 2017



creative commons
This work is licensed under a Creative Commons Attribution-Noncommercial-Share Alike 3.0 License.
Horvendile December 14, 2012




Follow on Feedly