I became insane with long intervals of horrible sanity.
Edgar Allen Poe
The trouble with fighting for human freedom is that one spends most of one's time defending scoundrels. For it is against scoundrels that oppressive laws are first aimed, and oppression must be stopped at the beginning if it is to be stopped at all.
- H. L. Mencken
Many people would sooner die than think; In fact, they do so
-Bertrand Russell
What I have been telling you, from alpha to omega, what is the one great thing the sigil taught me — that everything in life is miraculous. For the sigil taught me that it rests within the power of each of us to awaken at will from a dragging nightmare of life made up of unimportant tasks and tedious useless little habits, to see life as it really is, and to rejoice in its exquisite wonderfulness. If the sigil were proved to be the top of a tomato-can, it would not alter that big fact, nor my fixed faith. No Harrowby, the common names we call things by do not matter — except to show how very dull we are ...
-James Branch Cabell
December 15, 2012 - 3:56 p.m.
The Adventure of Terrible Terre and the Triumphal Arch
I have to be good today and get work done. It doesn't help that I slept late, 10:30. I never sleep that late or even close. I have not been getting enough sleep and I guess it finally caught up to me. The only reason I could sleep late is that the WfUV pledge drive was canceled because of the Newtown shooting. I've volunteered their 20 years and this is the second time a drive was canceled. The first was when Pope John Paul II died.
Now on to the show, or at least what I've been up to since I updated yesterday. There were lots of wonderful events last night. I could have gone to the Outpost in the Burbs and seen Caravan of Thieves with Spuyten Duyvil. I could have gone to my default second Friday of a month option Bev and Carolann's Second Friday series at Two Moons in Park Slope; Jeremiah Birnbaum was their guest. But I didn't do them because a few days before Terre Roche wrote on her Facebook page that she was going to be caroling under the arch at Washington Square Park. Once that became an option there were no others..
I stopped for a crepe on W 3rd Street then headed up to Washington Square Park. This is what it looked like.
Well not quite as I think I'm in that picture near the center. Fred took it.

I got there before Terre but I saw other caroling carolers so knew I was in the right spot. Terre came by soon after. I wish I had my camera. Like me she was wearing a Tibetan, well really Nepalese hat that gave her a clear Buddhist look while still being totally Christmas.

A few minutes later Fred showed up. He had asked me about lyrics online and I said that when I used to do this regularly there were lyric books. He asked again when he got there and on cue Terre said, "who needs lyrics? We went over and each took a package and promised that if there weren't enough to go around we'd give one away and share. I introduced Terre and Fred then realized I should introduce myself to Terre. Sure I've known her 33 years that doesn't mean that she knows me. I wasn't always as outgoing as I am now. I should have introduced myself when I ran into her at the first Jack Hardy memorial at Christopher Street but I didn't. I only recently got myself to send her a friend request on Facebook. Glad I did that or I would not have known about the caroling.

A little after 7:00 Terre gathered the real singers around her and stood against one inner wall of the arch. She asked if there an alto or mezzo in the house to join them. I tried to teleport Carey there by mental power but it didn't work. I know she's have loved to sing Christmas carols with Terre. At the first show that Suzzy ande Maggie did without Terre at the Bottom Line they asked if anyone wanted to sing Terre's part in "We." When I told Carey about it she said that she wished that she were there, she'd have done it.

I stood with Fred up front facing Terre and company. I needed the lyric sheets but I sang along. I even sang along on the religious songs celebrating Jesus; words that I'd scorn in other situations. I not only sang along but I loved singing along. Why? It's a Festivus Miracle! It's because it isn't just about Jesus and Christianity. It's about community and love and celebrating life and people. In fact it's a lot like singing along at NERFA. I'm not going to let atheism stop me from joining in something that makes me feel joyful. It was so much fun singing with Terre It was so much fun sharing this with Fred. I believe in rationalism and that would not be rational. It was so much fun just being there. Fun isn't the right word. It was fun but it was beyond that. I feel like a better person for having done it.

I didn't always feel this way. This is the end of the story, let's roll back to the beginning. The Roches were the second band I ever stalked. The first was Renaissance. Back in 1988 I heard them as guests on Pete Fornatale's Mixed Bag and fell in love. They said that they were doing a show at the UN of all places, it was by the Foucault Pendulum and to bring canned food. I asked bad Carey if he wanted to go and as he had to be in the City then anyway he said yes even though he had never heard them. As soon as they performed we were blown away. They said they were doing a show at Town Hall in a few weeks. When we got out I drove to Town Hall and Carey got out and bought us tickets. We didn't want there to be any chance of the show selling out and we wanted the best seats available. That was pretty much the story as long as they kept touring. Sometime in the mid 90s I counted how many venues we had seen them out, it was far more than anyone else. It might still be more than anyone else. Other places I remember were Snug Harbor in Staten Island, IMAC in Huntington, St. Anne's Church in Brooklyn, and of course the Bottom Line. I'm missing a lot, I know I once counted 12 without breaking a sweat. One year we saw they were doing a show with the Caroling Carolers at the Bottom Line. We were nice Jewish boys and I'm an atheist and didn't quite have the Christmas spirit so we passed on int. I think the next year they did it as "The Roches Christmas Show" with guests the Caroling Carolers and we went. That changed my life. The Roches Christmas show was the musical highlight of every year they did it. Some years I went twice. They had amazing guests like David Massengill and Loudon Wainwright both of whom wrote songs for it. The second half of the show was always the Caroling Carolers, Maggie, Terre, Suzzy and friends. They would also busk in the streets, often unannounced. I'd go whenever I got word of where they'd be. I'd sing along, I even shared a lyric book with one of the Carolers, Shelly. When we were done I apologized to everyone for singing off key. Terre told me to not apologize that it is always better when people sing along. I took that advice to heart. If you've been near me at sling along you've heard me sing. I don't sing loud but I don't sing inaudibly. I contribute to the group sound. It's amazing example of the wisdom of crowds. While many perhaps most people sing off key the average and thus total effect is right on pitch.

How do I remember Shelly's name? Suzzy gave everyone alliterative epithets which is a great aid to memory. There was Shimmering Shelly, Terrible Terre, the Many Maggies, Loveable Lucy, Always Asking About Apples Anna, Magnificent Margaret, and I should know more including the one that said hi to me last night. Many are in the Accidentals and I saw them with Christine Lavin a few years ago and took the official photos. OK Caroler who recognized me, let me know who you are. Of course I might see you tonight with Christine Lavin and Uncle Bonsai. In any event I'm being a mensch and admitting my failing and I want to correct it and learn your name.

The Roches are the ones that really taught me to appreciate holidays. Yes to many people it IS about the CHRIST in CHRISTmas but there is so much more to most people. There is that feeling of bonding with humanity. There is peace and love and understanding. There is a celebration of Joy itself. Thanks to Seinfeld I was able to give a name to the aspects I love, Festivus. The Roches taught me how to keep Festivus if any man knows the secret. Terre reminded me last night. People think Festivus is a big joke and that I'm not being serious. They are right about the joke, but they are wrong about me not being serious. Jokes and humor are serious business. They give perspective. They are the protective barrier between righteous and self-righteous. I know I've already said it this year but it always bears repeating. As Tiny Tim observed in A Festivus Carol, "The Flying Spaghetti Monster bless us, Every one."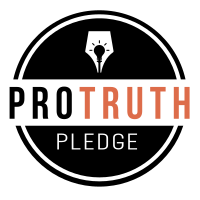 I signed the Pro-Truth Pledge:
please hold me accountable.







Winning Elections - December 14, 2017
Moore Couldn't Keep Up with the Jones - December 13, 2017
A Frank Discussion of Franken - December 12, 2017
Side by Side by Darlingside - December 11, 2017
Dave and Gillian, Not Gillian and Dave - December 08, 2017



creative commons
This work is licensed under a Creative Commons Attribution-Noncommercial-Share Alike 3.0 License.
Horvendile December 15, 2012




Follow on Feedly