I became insane with long intervals of horrible sanity.
Edgar Allen Poe
The trouble with fighting for human freedom is that one spends most of one's time defending scoundrels. For it is against scoundrels that oppressive laws are first aimed, and oppression must be stopped at the beginning if it is to be stopped at all.
- H. L. Mencken
Many people would sooner die than think; In fact, they do so
-Bertrand Russell
What I have been telling you, from alpha to omega, what is the one great thing the sigil taught me — that everything in life is miraculous. For the sigil taught me that it rests within the power of each of us to awaken at will from a dragging nightmare of life made up of unimportant tasks and tedious useless little habits, to see life as it really is, and to rejoice in its exquisite wonderfulness. If the sigil were proved to be the top of a tomato-can, it would not alter that big fact, nor my fixed faith. No Harrowby, the common names we call things by do not matter — except to show how very dull we are ...
-James Branch Cabell
December 03, 2012 - 12:52 a.m.
Chicks Tangled Up In Blue
I'm not taking a break. I just finished writing Wise Madness and I'm going to immediately write another entry. It's part two of the same day, Saturday. I know it's Sunday night. I have a lot to write about. Tomorrow I'll write about today. Today I'm writing about yesterday. Of course by the time I finish this it might be tomorrow. Confused? I know I am.
I left Bowery Electric and headed off to Penn Station to catch my train to Jersey. My destination was the Hurdy Gurdy Folk Club to see Joni Mitchell's Blue: A 40th Anniversary Celebration by the Chicks with Dip. Because I left early I had time to have dinner. I ate at Nathan's. Yum! That pretty much always makes me happy.
I then had to ride NJ Transit, that pretty much always makes me unhappy. I needed to take the train to Fair Lawn NJ. The name of the station isn't Fair Lawn, it's Radburn. I haven't even gotten to the confusing part. There was a long line at the ticket machines but the way things are arranged at the NJ Transit section of Penn Station people don't see where the other bank of machines is so there the line was short. God forbid they post signs saying where the machines are. That would be telling. Keep that in mind. That's a recurring theme.
I bought my ticket then had to figure out what train to take. At the LIRR there's a big board with every station listed and when the next two trains to that station leave and if you have to change trains in Jamaica. At NJ transit they only list the last stop on each train. What if you don't know the last stop on the train you are taking? They obviously don't want you taking their trains. They don't give that information anywhere. There are printed schedules. For some of the lines and stations, not all of them. There was none for Radburn. I went to the information booth. Nobody was there. I went to another information booth, nobody was there. I asked someone how you are supposed to know what train to take and he said he checked an app on his phone. The problem is that you can't get reception in the station. He thought there might be a third information booth in the least used part of the station. There was! There was somebody there. She was mean. The woman in front of me asked what track her train was and the information women snarled track 4! I then asked what track I needed to for Radburn and she snarled even meaner, "Track 4" with the clear implication that I was an idiot for not knowing that since she just told the woman before me. Of course the woman before me didn't ask about Radburn. The information woman clearly thinks everyone should know what line their stop is and what the last stop is and that if you don't you should not be allowed in the station. I asked, "Do I have to change trains in Secaucus?" She said yes. Good thing I knew to ask.
When I got to Secaucus I still had to figure out where to go. I asked somebody what line Radburn was on and was told the Bergen Line. When I got to Secaucus I followed the signs to track G where it said the Bergen Lines trains were. The problem was that it listed the stations the train would stop at and Radburn wasn't one of them. I asked a woman waiting for the train how I know where to go? She told me that maybe my train was the next one. She checked the app on her phone, it worked there, and told me that my train was the next one that got in 5 minutes after hers, the one listed. No place in the station does it tell you any of that. If you don't have the app on your phone there was no recourse. I didn't see any information booths. The nice woman said that she thinks there was one, in a different part of the station, in a corner, away from everything. I would not have had time to find it and still make my train. NJ Transit clearly is of a like mind with the woman they hired at the Penn Station information booth. If you don't know everything you need to know before you get to the station they don't want you to enter the system. It's like an immunity system keeping out foreign bodies.
I did have a fun talking to the woman. She had an adorable dog and lives in Brooklyn not far from where I lived. She was visiting her parents in Jersey and her dog was looking forward to it. I talked about my dog growing up. That was just what I needed to get over the annoying trains.
God I've written 809 words and all I've talked about is the first leg of the train ride and haven't gotten to the venue yet.
Let's fast forward. I walked from the train station to the Community Center where the Hurdy Gurdy is. I did something I rarely do when I got there. I bought a ticket. Usually if I'm there I'm being comped. Usually if I'm seeing the Chicks I'm doing merch and being comped. There was some cognitive dissonance there.
After I got in I talked to Diana one of the volunteers who also volunteers at WfUV then I went in. Doors weren't open and I wasn't doing merch but I decided that I'm still with the band and could go in for sound check. I was of course right and there were no problems. I grabbed my usual seat and tried to take some pictures with my phone. They came out like, crap so I'm not posting them. Too bad. The composition was great. I loved the effect of the lighting. It looked like the chicks were in a giant oval spotlight surrounded by darkness. They filled the entire stage.
I listened to the sound check and talked to Ron, the emcee and organizer of the Hurdy Gurdy. That's always a good thing. When the sound check was done I went back in the lobby. I found Bootleg, yes that's the man's nickname, and hung out with him for a bit. Then I ran into Shannon, Sharon's (one of the chicks) husband. Yes their names are confusing. You can't tell the players without a program. Good thing there were programs. When they ran out I gave mine back. I actually can tell the players without the program. I somehow managed to learn the names of not only all the chicks but all the roosters too, the men associated with them. I'm a rooster too even though I'm not in the show or married or living with a chick. I came up with the term so I get to be one.
Next I ran into Eric Puente. Eric is a Rooster but sort of a chick. He played drums instead of the usual percussionist and chick Cheryl Prashker. I love that since before he ever subbed for Cheryl, before there was a Blue tribute I called him the male Cheryl Prashker. Like her he is a percussion slut who plays around with everybody! They don't practice safe drumming either. I felt guilty saying that that till Charles, Cheryl's husband called her a percussion slut the first time I met him. Great minds think alike.
Then Brian and Bo came in. Yes I saws Brian three days in a row and Bo too. I love that Bo's blind but she said that she "saw" me two days in row. We see with more than our eyes. Brian read that I called him a saint. I'll have to try and make up for that now. Cause you know, that's what guys do; they nail each other to the wall. I'm crushed, I can't think of something to say to crush Brian. I'm losing my touch.
I'm going to jump ahead of myself or is it giving back story? No Carey, that does not make me Doctor Doofenschmirtz. The Chicks have made a special place for themselves in my heart. They are a group of Greater NYC area singer/songwriter women. I became friends with Carolann Solebello and Meg Braun independently. For the most part I met the other chicks directly or indirectly through them. Cheryl is technically a former not current chick since she moved to Philly and can't take part in their regular get togethers but I know her independently too. Victoria Lavington played the Budgiedome years ago and if it had to do with Cheryl or Carolann I didn't know it as the time. But I didn't see her again till I was introduced to the group. In fact she is the reason I found out about the Chicks. she had cancer and they had a benefit to raise money for her treatment. Since then they have added three chicks, two of whom I already knew, Karyn Oliver and Catherine Miles, and Honor Finnegan. By then I was traveling in the same social circles as the Chicks. The other chicks are Allisons; Scola and Tartalia (like that construction?), Anna Dagmar, Elisa Peimer, and the aforementioned Sharon Goldman, Did I actually name them all without resorting to looking at a list? I did and in alphabetical order by first name too. What I find amazing is how much I not only like them but all the men in their lives too, what I have come to think of as the dips with chicks. They are guys so the put down is mandatory. Jay, Catherine's husband and the emcee of the show quoted me on that with attribution. See I contribute to the shows even though I don't perform. I'm a gagman.
I've been thinking a lot about the chicks since they are a well defined group of friends that all know each other. Even though they are a group and so easy to clump together it isn't how I feel about them. Each leaves a clearly defined emotional fingerprint on my psyche. I have a clear sense of how each feels to me. What I want to know is if you know what I mean. Do you think of people like that. I first noticed it in dreams where people would look and sound totally different in real life but I knew who they were by how I felt about them. Now I'm conscious of it when I'm awake and the Chicks are a good place to explore that. As I got to know them better their fingerprints got more and more distinct.
Oh there was music too. Yes after 1732 words I'm getting to that. I've seen the Blue show five times now, every performance till the one I missed today. I haven't gotten tired of it at all. I still cry every time Karyn sings A Case of You. I still get lost in Joni's songwriting. I still can't believe I know such amazing singers. Each song can get me lost in a different revelry. The ultimate experience last night was during Sharon's rendition of Carey. I was totally outside of the physical universe and in Nirvana. Instead of a line of thought I experienced many thoughts at the same time. I marveled at Joni's genius, I thought about Sharon, I thought about the Carey in the song. I thought about good Carey, I thought about the chicks as a group. All this at once with no barriers. What broke the spell was thinking about the spell itself. For a time, I don't know how long, perhaps it is meaningless to say, I was outside of space and time.
I hope that the rest of the chicks don't feel left out because it's late and I'm tired and have to get to bed and can't write about each in detail. They all know that I love them. They are all guaranteed to make me feel good.
I only bought a one way ticket to the Jersey because I knew some chick could give me a ride home. It was Elisa and her husband Jon, one of the Roosters, or Dips with Chicks, the bass player. They seem to be the official ones to give me a lift back from Jersey. They did that after the Outpost in the Burbs show too. I repay them by navigating out of the venue and back to the highway. I do know my way around the local venues.
This entry is over 2000 words. I've done a lot of writing tonight and feel that I've left out so much. Tomorrow I have to write about today's musical adventures with The Sea The Sea and Seth Morgan. I'll leave it there like Scheherazade. Now you won't kill me because you want to hear the story.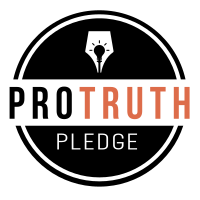 I signed the Pro-Truth Pledge:
please hold me accountable.







Lloyds of Liechtenstein - December 03, 2017
Taxing My Patience - December 02, 2017
Breadology - December 01, 2017
I Took the Pledge - November 30, 2017
The Shot in the Arm I Needed - November 29, 2017



creative commons
This work is licensed under a Creative Commons Attribution-Noncommercial-Share Alike 3.0 License.
Horvendile December 03, 2012




Follow on Feedly