I became insane with long intervals of horrible sanity.
Edgar Allen Poe
The trouble with fighting for human freedom is that one spends most of one's time defending scoundrels. For it is against scoundrels that oppressive laws are first aimed, and oppression must be stopped at the beginning if it is to be stopped at all.
- H. L. Mencken
Many people would sooner die than think; In fact, they do so
-Bertrand Russell
What I have been telling you, from alpha to omega, what is the one great thing the sigil taught me — that everything in life is miraculous. For the sigil taught me that it rests within the power of each of us to awaken at will from a dragging nightmare of life made up of unimportant tasks and tedious useless little habits, to see life as it really is, and to rejoice in its exquisite wonderfulness. If the sigil were proved to be the top of a tomato-can, it would not alter that big fact, nor my fixed faith. No Harrowby, the common names we call things by do not matter — except to show how very dull we are ...
-James Branch Cabell
January 06, 2013 - 11:06 p.m.
The Great Blue North
An odd day set up for odd timing but I'm ready now This really should be two entries. Nothing is stopping me from doing that, perhaps I will. Let me check the last thing I wrote about. I haven't touched Saturday. Why did I check? Nothing much happened till I went out in the late afternoon. My plan was to go to Common Ground Community Concerts in Dobbs Ferry to once again see the Blue Tribute by the Chicks with Dip. I was doing merch and wanted to get their early. It isn't the easiest place to get to for me I have to take the Q to the 4 to the Metro North then a decent walk up a steep hill. I somehow lost track of time and when I got out of the shower I saw it was time to leave I raced into my clothes and out of the house. Now if I missed the Metro North it was no disaster. I could catch the next one and still get there before show time but I would miss dinner and feel rushed setting up the merch. Google maps didn't think I could make it but I did. I raced out of the subway, bought my ticket, and got on the train thirty seconds or so before it left. If I didn't know exactly where I was going and what I was doing no way I could have done it. I even ran in the station. I never run for a train but I knew it was necessary.
Once I got to Dobbs Ferry I had to walk. I looked at the map on my phone and decided to not take the route it suggested as I saw a short cut up a flight of steps not on the map. It took me straight up to the top of the fjord, for as I love telling you, the lower Hudson is a fjord. I then got lost in thought and missed my turn and ended up walking further than the way Google wanted me to go. Perhaps it was the same distance. I did avoid a circuitous section of road.
Do I have to talk much about the show? I mean I just saw the Blue show two days earlier. It was the same show though a few of the songs they did the second half were different. I of course missed the one totally new song by Anna Dagmar. I didn't hear about that till the ride home. It really isn't fair.
I'll stick to things peculiar to this performance. The crowd was huge, the only one that might compare was the Outpost in the Burbs. I knew a much smaller percentage of the audience than at most shows; Gene & Isabel, Barbara, Maggi, and Shari. Anyone else? There are some people I only know from the Common Ground shows like Winston. Impressed myself by remembering his name.
We ordered in Chinese food but it didn't arrive till the show started. Then I couldn't eat during the break as I was doing merch so I scarfed it down in the beginning of the second set. I kept listening to hear what song they were doing so I could race down there if it was something I hadn't heard before. Then I got involved doing merch accounting with Claude, Karyn's husband, and that's how I missed Anna's song. We actually had more money than we should have had. We never did figure that out.
Most of the audience was unfamiliar with the Chicks. The best part was listening to them talk about how great they sang. Everyone was so impressed. I was kvelling and shining by reflected glory. I was going to say that it's easy to forget how special they are, that no man is a hero to his valet, but I never do forget it. I'm always amazed that I have such talented friends. It isn't just the chicks it's also Council of Chick Kompatriots, the men involve in the show or involved with a chicks. Then there is me who gets to be included because well that's what I do, get included.
The chicks have it down to a science and have their pictures next to their albums and a chart showing who sang what songs but I still get to play a favorite game of mine; guessing which chick an audience member is trying to describe when buying CDs.
I sat in the back and as you know I can't see under the best of circumstances now and from there I couldn't see anyone at the piano. When Elisa performed I didn't see her at all. That was revealing as for the first time I realized that she doesn't sound at all like she looks. She sounds like a much larger person, sort of like a stereotypical opera singer. Not like someone who I'd physically describe as cute and adorable. Oddly she looks smaller than she really is. Some people take up more space than they should, some less.
I got up and stood after that so I saw Anna at the piano and at first just knew that something looked wrong. Then I realized that the piano was backwards. If the top had been opened it would face away from the audience. Needless to say it was kept closed and we heard the piano through the sound system. I should have asked Anna if it felt funny facing her face to the left instead of the standard to the right when playing.
I only bought a one way ticket confident I'd get a ride home. Aviv was there by himself so I knew there would be room in his car and he lives in Brooklyn. He was nice enough to drive me all the way back to the Last Homely House West of the Mountains. He also gave Anna a ride back to Manhattan. That was a nice bonus as Anna's been very busy and I haven't had a chance to talk to her much so we caught up. Then I got to catch up with Aviv. I got back at 12:30 AM not too bad. I wish I could have gotten to sleep earlier. Since New Year's Eve I've been going to sleep near three most nights. To stop that I set my alarm for 9 this morning and figured that would make me tired early today. I'm tired now so perhaps I'll be able to go to sleep earlier. My goal is to get in the habit of going to sleep at midnight and getting up at eight. I need a bit less than eight hours sleep a night so there is always some wiggle room.
This seems like a natural place to stop and tomorrow I'll write about today's adventures with the Kennedys and Fred.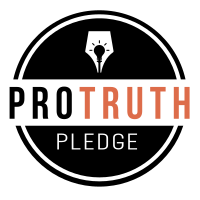 I signed the Pro-Truth Pledge:
please hold me accountable.







Let Me Explain - January 05, 2018
Shopping Cart of Shove - January 04, 2018
From Heartache to God - January 03, 2018
The New Year in the County of Kings - January 02, 2018
New Year's Eve with the Space Dog - January 01, 2018



creative commons
This work is licensed under a Creative Commons Attribution-Noncommercial-Share Alike 3.0 License.
Horvendile January 06, 2013




Follow on Feedly