I became insane with long intervals of horrible sanity.
Edgar Allen Poe
The trouble with fighting for human freedom is that one spends most of one's time defending scoundrels. For it is against scoundrels that oppressive laws are first aimed, and oppression must be stopped at the beginning if it is to be stopped at all.
- H. L. Mencken
Many people would sooner die than think; In fact, they do so
-Bertrand Russell
What I have been telling you, from alpha to omega, what is the one great thing the sigil taught me — that everything in life is miraculous. For the sigil taught me that it rests within the power of each of us to awaken at will from a dragging nightmare of life made up of unimportant tasks and tedious useless little habits, to see life as it really is, and to rejoice in its exquisite wonderfulness. If the sigil were proved to be the top of a tomato-can, it would not alter that big fact, nor my fixed faith. No Harrowby, the common names we call things by do not matter — except to show how very dull we are ...
-James Branch Cabell
February 03, 2013 - 1:58 p.m.
The Sea Antje The Sea
Before you read this make sure you read my last entry on the Pesky J. Nixon/We're About 9 concert. Due to technical and time issues I didn't publish that till the wee hours of the morning. I think it was the first entry written on public transit,. Why you ask? That is the topic of today's Wise Madness.
Yesterday I was busy helping Elrond fix things at the Last Homely House West of the Mountains. The first project was the light at the top of the stairs. It is one of those two switch lights, one at the top and one at the bottom. That way you can turn it on at one end and turn it off at the other. It is actually a logic gate. We designed it the first day of one of my logic class. What you need is an XOR or NXOR gate. With an XOR the light is on if either switch is up and the other down and off if they are in the same position. NXOR is the opposite. The old switch worked well sometimes. I kept thinking I had it figured out but never did. Most of the time the light was off no matter what you did. We got new switches and installed them. Now it only works if the bottom is down and the top up. There is something wrong with the wiring not the switches.
Before we did that we had to turn off the electricity which meant figuring out what circuit breaker controls what circuits in the house. We tested each one and made a diagram so in the future we know. That meant turning off the router and modem. When we turned it back on it reset the router and the passwords to the factory settings. We had another router/modem combo we wanted to install anyway so we did that. That then caused problems. We got it done but then mine was the only computer that worked with it. I think it had to do with the DNS. I had to leave before it was resolved. When I got back my computer didn't work and I had to post Wise Madness via a hijacked unsecure network. Can anyone explain what could have happened? Instead of the icon of five bars for the network it had three balls in a triangle with reds connecting them. This morning I did a hard reboot of the modem/router and things are back to normal. The error message I got was "improper IP configuration." Any idea on what happened?
The reason I had to leave was to go to the Common Ground @ South Church to see Antje Duvekot (ahn-tcha doo-veh-cot) and The Sea The Sea.
Poseidon god of subways and commuter railroads (I just added that to his portfolio) is still angry with me. I wanted to make the 4:59 Metro-North train to Dobbs Ferry. Instead I didn't get there till 5:12 just in time for the 5:20. That's a local so that 21 minute difference cost me 28 minutes. Sure not a big deal but annoying. Even though it was cold I chose to walk to the Church. I dress warm enough and it's good exercise. I don't mind cold or even snow. Rain is what I don't want to walk in. I was all prepared to make the walk without using my phone for navigation but I lost faith at Chestnut street where I had to make a turn because there was no street sign. I had to use the phone's map app to see where I was. Next time I'll recognize it.
Getting to a show before doors and hanging out with the volunteers and performers is always fun. Other than the performers the people I know best are Carter the Emperor of Westchester Folk and Jay the soundman/producer/rooster and oh yeah, member of the YaYas.
The show was set up in the room I don't know the name of where we usually sell the merch instead of the Sanctuary. It's a better place for concerts. There's an actual stage so it's easier to see the performers. There are seats instead of pews which is more comfortable and it has a more relaxed feel.
I know I say it every time I see them but each time I forget how good they are. They work and excel at every aspect of their art. Usually I think of stagecraft as being a distraction for performers that need to distract from their lack of talent. Most folk performers pretty much eschew it and I don't miss it. Mira and Chuck started the show by making a dramatic entrance from the back of the auditorium, singing and playing acoustically as they strolled to the stage. A simple thing but it worked.
I'd done it before and not that long ago so let's make believe I wrote a brilliant essay on their songwriting, arrangements, and swooning over how their voices blend. When they do a song there is a reason to listen to it. There's a there there on so many levels. Oh and they are adorable.
I haven't seen Antje solo in a while. I did see her February with her holiday band Winterbloom. She had to run afterward so I couldn't talk to her about it but in the 12 and a half years I've known her I think I've only seen her in New York City once and that was up in the Bronx at the Uptown Coffeehouse. I'm going to have to do something about that.
Antje's songs always have something to say. They are loaded with thoughts and words. I don't know how she remembers all the lyrics. The reader level of them are up there with Brian Gundersdorf. They are not "I'm a sensitive singer songwriter so you should love me:" songs. They tell stories and explore ideas and feelings. There is always more than surface to them.
Here's a good question, is Antje's total lack of stagecraft stagecraft? When she performs it is as if she is singing just for one person in an informal setting. I just realized that one of the things I love about her is the way she talks. Howard Hawks was famous for having having the characters in his films interrupt each other. Antje interrupts herself. She starts saying one thing, thinks of something else in the middle and goes with that. I do the same thing so that makes me happy.
I always hope to get a ride home or at least back to the City when I go to an suburban gig. I don't buy a return ticket. I was sure someone would come from the right side of the East River and take me from the mainland to the blessed Isle of Long. Yes that is where Brooklyn is. Well it turned out to not be the case so I had to take the Metro-North home. Then Poseidon struck again. At 10:16 I checked to see when the next train was, it was 10:20. I could have gotten a ride there and made it if I had known. Instead I had to wait for the 11:20. I helped Carter shut the place down and get it ready for the church to use on Sunday. Then he drove me to the station and kept me company in his car till 11:10.
I have nothing planned for today so might actually watch the Superbowl. Of course I could go to the movies. I still haven't done that. Or I could go shopping. You'll find out tomorrow. I have a huge backlog of photos to show you. I edited them on the train last night. Maybe I'll even read. I think that's what I should do.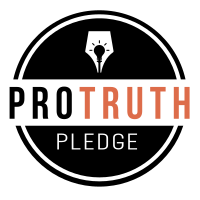 I signed the Pro-Truth Pledge:
please hold me accountable.







Video Didn't Kill the Blogging Star - May 18, 2018
Blue Jays Feel Mjollner - May 16, 2018
We're Right and You're Evil - May 15, 2018
Us and Them - May 14, 2018
Pesky Kat - May 13, 2018



creative commons
This work is licensed under a Creative Commons Attribution-Noncommercial-Share Alike 3.0 License.
Horvendile February 03, 2013




Follow on Feedly