I became insane with long intervals of horrible sanity.
Edgar Allen Poe
The trouble with fighting for human freedom is that one spends most of one's time defending scoundrels. For it is against scoundrels that oppressive laws are first aimed, and oppression must be stopped at the beginning if it is to be stopped at all.
- H. L. Mencken
Many people would sooner die than think; In fact, they do so
-Bertrand Russell
What I have been telling you, from alpha to omega, what is the one great thing the sigil taught me — that everything in life is miraculous. For the sigil taught me that it rests within the power of each of us to awaken at will from a dragging nightmare of life made up of unimportant tasks and tedious useless little habits, to see life as it really is, and to rejoice in its exquisite wonderfulness. If the sigil were proved to be the top of a tomato-can, it would not alter that big fact, nor my fixed faith. No Harrowby, the common names we call things by do not matter — except to show how very dull we are ...
-James Branch Cabell
December 04, 2012 - 6:21 p.m.
Summus
The music/blogging engine has been running at full steam and it isn't stopping now. Last night I went to see Anaïs Mitchell at The Bowery Ballroom. The Bowery used to be one of my regular haunts. I saw Moxy Früvous there many time along with Great Big Sea, They Might Be Giants, Dan Bern, Patti Smith, Dar Williams and loads of others. Somehow the musicians I follow stopped playing there. I wonder if the person that books the shows changes. Whatever it is I haven't been there in ages. In the old days I'd get there a hour or two before the doors opened so I could get a spot up front. Last night I got there just 10 minutes before doors. That was too early. There was only one person on the line to go in before me. The other people there were content to hang out at the bar. I don't usually see that many people I know at Anaïs's shows. That proved untrue last night and it started with the bartender. It was Tom Clark who I know as a musician. I haven't seen him play in years and that's a shame. He's a hell of performer. I used to run into him all the time too. The currents in our lives have lead us apart.
When the doors opened I did get a spot down front and center of course. I traveled light since it's a standing venue. I not only didn't bring my bag I didn't wear a hat. I felt naked. I had a light jacket and did just what I planned with it. I remember that there were nooks and crannies under the stage. They are still there and that's where I put it. The one thing missing that I remembered was Pisco. That's what I called the big stuffed fish that was high up on the audience left wall of the stage. You could only see it if you were standing at the front.
I got friendly with the guy who was in front of me, clearly a kindred spirit. I asked his name three times and I'm still forgetting it. Was it Chris? I'd bet it starts with a C. If you are him, email me or friend me on Facebook and let me know. I remember his friend's name was Allison. I meet a lot of Allisons nowadays but none of them spell it right, ie the way my sister does, with one L.
I didn't see anyone I knew in the audience but someone I knew saw me, It was Alex from the Union Street Preservation Society. and his friend, well she had a name. Maybe she was Allison,. Hey I remembered a name. Give me a break. That's an accomplishment for me. I introduced them to my new friends and we talked for a while. They were all friends of the opening act., Cuddle Magic. They were wonderful. They are the kind of band I associate with fans of They Might Be Giants; not quite neuromusic ala Piñataland but weird all the same. Sure they didn't have a Tuba or melodica but they did play just the mouthpieces of reed instruments and the upright bass wore a shirt. As often happens in this sort of band people played many instruments and there were either multiple glockenspiels or a glock and a vibraphone. Was there an accordion? there should have been an accordion. There was a banjo. In any event they were tons of fun. The friends I immediately thought of who would like them are Carey, Marti, and the entire Trachtenburg clan. Marti what was the name of the band with the tabla player we used to see. I think the name had "animals" somewhere in it. I kept thinking of them especially as my new friend, I'll call him Chris even though it might not be his name, plays the tabla. When I got home I went to Cuddle Magic's website and signed up on their mailing list and "liked" them on Facebook. I love discovering new bands that way.
The crowd was sparse when the show started but the place was packed by the time Cuddle Magic ended their set. When Anaïs went on she was backed not only by the usual suspects Noah Hahn on bass and Rachel Ries on keyboard and vocals but by members of Cuddle Magic. They clearly have the Anaïs seal of approval so you don't have to just take my word that they are good.
Anaïs, where do I begin? As part of my increased effort to be as open and honest here as I can be and still not be ostracized I'll come out and say that Anaïs is a maximal element of the partially ordered set of musicians. In English that means that there is no musician I like more than Anaïs. It does not mean that I like her more than all other musicians. Many, perhaps most pairs of musicians can't be meaningfully compared. Good I got my geek out there. I think about partially ordered sets and maximal elements a lot. Oh wait, I'm talking about Anaïs, not math.
When I first started seeing Anaïs she was playing at small venues, as she said, "The Living Room playing for drink tickets." There were times it was me and five or ten other people. Last night she headlined the Bowery Ballroom. I was going to say that it was the biggest venue a friend of mine every headlined at but then I thought the Gordon Center in Baltimore where I saw Christine Lavin a number of times might be bigger. They are very different configurations so hard to judge but they seem about the same size. I just checked and they have exactly the same official capacity, 550 people. Yes I'm good.
I have always loved Anaïs and thought she was a unique talent, someone I'm not afraid to call genius. What I never was sure of was the extent of her popular appeal, She's intellectual. She wrote a folk opera based on the Orpheus myth. It's not just that though. Her songs don't generally have catchy hooks. They don't have lyrical melodies or a beat you can dance to. You have to actually pay attention to appreciate them. You have to listen. The fact that she can fill the Bowery Ballroom bodes well for the world. It means that there are a lot of people willing to invest themselves in their music.
Anaïs did songs from her latest album, Young Man in America, Hadestown, the EP she did with Rachel, and new material. I loved it from beginning to end. So did the crowd.
I kept looking for people I knew in the audience and spotted Jean Rohe and Ilusha a bit back of me and they kept disappearing in the crowd Jean saw me too and I was right up front and easy to find and when the show was over she came over and said hi. I didn't see anyone else but I thought I might have spied Caitlin Canty then Craig. Then I heard someone call my name. It was Emily Elbert.. While talking to Emily someone else called my name, it was Laura Dunn and Craig! I did see him. I didn't see Caitlin she wasn't there. Craig is a lot easier to spot than either Emily or Laura. He might be easier to spot than Laura standing on Emily's shoulders. They are both pretty much the definition of petite (not to mention adorable) and he's well, tall. I ended up walking to the train with Laura and Craig. We had a great science fiction talk. I love people that I can run into then get right down to the fun stuff.
So did you notice something about everyone I talked to? They were all musicians or with a musician. Yes I have lots of musician friends but still a majority of my friends are not musicians. So why was that all that was at the show? A few things. First the show was late on a "school night." The music didn't start till 9:00. People with 9 to 5 jobs are going to find that tough. Secondly it was a standing venue which skews the audience younger, and a much great percentage of my younger friends are musicians. Thirdly there is Anaïs 's appeal. As I said you have to invest yourself in her music. That is a recipe for being a musician's musician.
The only disappointment all night was that I didn't get a chance to talk to Anaïs. That's always a problem when musicians you know from small venues start making it bigger. You lose the intimacy.
I seem to have skipped part of what I planned on writing because I can't figure out how to work it in. At the time it seemed so natural. Oh well. Maybe next time I see Anaïs I can use it. She's working on getting Hadestown produced as an opera in New York. She's been working on that since I met her exactly six years ago today. Here's what I had to say then, Antje and Anaïs. Wow I did a lousy job writing about her. You'd never guess that she was going to become one of my touchstone artists.
Oh I actually have some pictures that I took with my phone. They out very weird, like Warhols. I don't know why but people seem to like them when I posted them on Facebook.

Anaïs




Rachel

WfUV is doing their annual Best of 2012 Listener's Poll. They didn't even include Anaïs's Young Men in America in the list of releases. That's a crime. She isn't someone faking a career and selling CDS to her friends. She's someone that packs the Bowery Ballroom and is critically acclaimed. What can you do about it? well you could vote for her album in the poll. I'm not going to tell you who I voted for. I don't get to vote for enough albums. I'm going to do what the DJs do and give you all my choices for best album of the year. That's going to take me a while to prepare though as I still don't have my desktop computer set up and that has many of the CDs that I got this year in it.

I've written 1771 words and feel that I haven't written enough. Anaïs deserves more but it will have to do.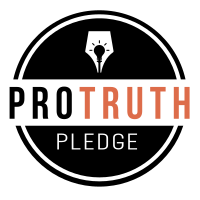 I signed the Pro-Truth Pledge:
please hold me accountable.







Lloyds of Liechtenstein - December 03, 2017
Taxing My Patience - December 02, 2017
Breadology - December 01, 2017
I Took the Pledge - November 30, 2017
The Shot in the Arm I Needed - November 29, 2017



creative commons
This work is licensed under a Creative Commons Attribution-Noncommercial-Share Alike 3.0 License.
Horvendile December 04, 2012




Follow on Feedly